This store requires javascript to be enabled for some features to work correctly.
Details / FAQs
What material is the toilet roll holder made of?

This unique toilet paper holder is made from 100% oak wood.
Where does the wood come from?

The oak wood used comes 100% from sustainable forestry in Germany
What surfaces can you attach the toilet paper holder to?

The toilet paper holder can be attached to tiles, glass, wallpaper, wood, stone and much more.
What's included?

Two adhesive strips are supplied in case you want to reposition the toilet paper holder or it doesn't hold up.

Our adhesive strips are extremely strong if the surface is prepared correctly.

Installation instructions are also included.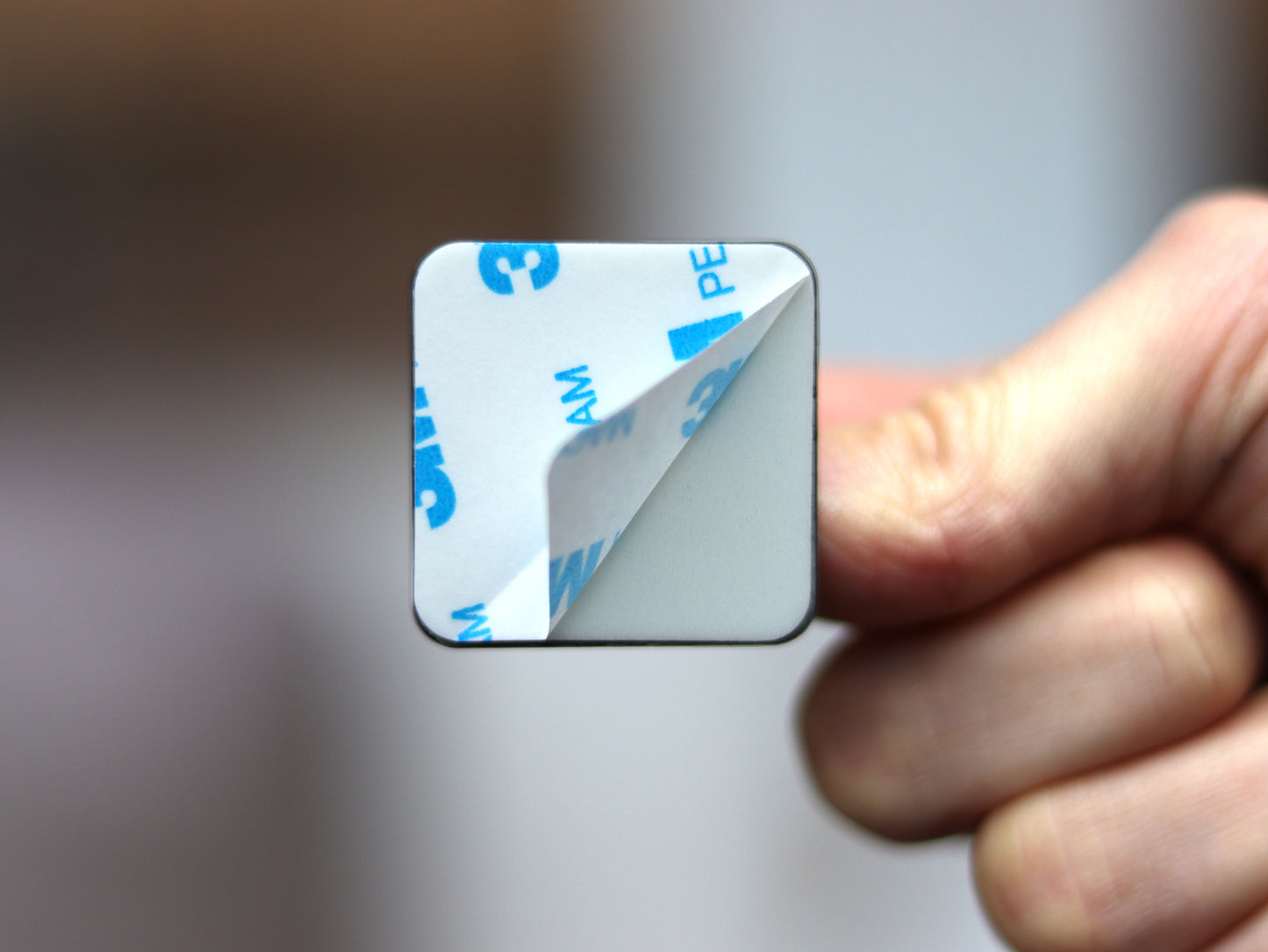 What is the Dekazia Adhesive Guarantee?
Since I founded DEKAZIA, the quality of the products has always been the top priority. We constantly test the adhesive strength of our self-adhesive bathroom and kitchen products and only use adhesives with an extremely strong hold.
In the event that something falls down, we have introduced an adhesive guarantee. Within the first 6 months after purchase, we will send you replacement adhesive strips free of charge and without any fuss.
- Thilo , founder of DEKAZIA
✔️ WITHOUT DRILLING & EXTREMELY STRONG - The wooden toilet paper holder can be easily attached to all surfaces thanks to the extremely strong self-adhesive pad. The wooden toilet roll holder for gluing is therefore ideal for tenants

✔️ 𝗠𝗮𝗱𝗲 𝗶𝗻 𝗚𝗲𝗿𝗺𝗮𝗻𝘆 & sustainable - the toilet paper holder without drilling made of fine oak wood was made in Germany. The certified wood comes from sustainable forestry

✔️ EASY CHANGE OF THE ROLL - To change the toilet roll, simply put a new roll on the wall roll holder. Bathroom accessories - toilet paper dispenser including instructions

✔️ ROBUST AND DURABLE - The oak wood of the toilet paper holder without drilling is extremely DURABLE due to its natural texture and oiled surface

✔️ MINIMALISTIC DESIGN - The wooden toilet roll holder made of high-quality oak has a timeless and elegant design. The perfect bathroom decoration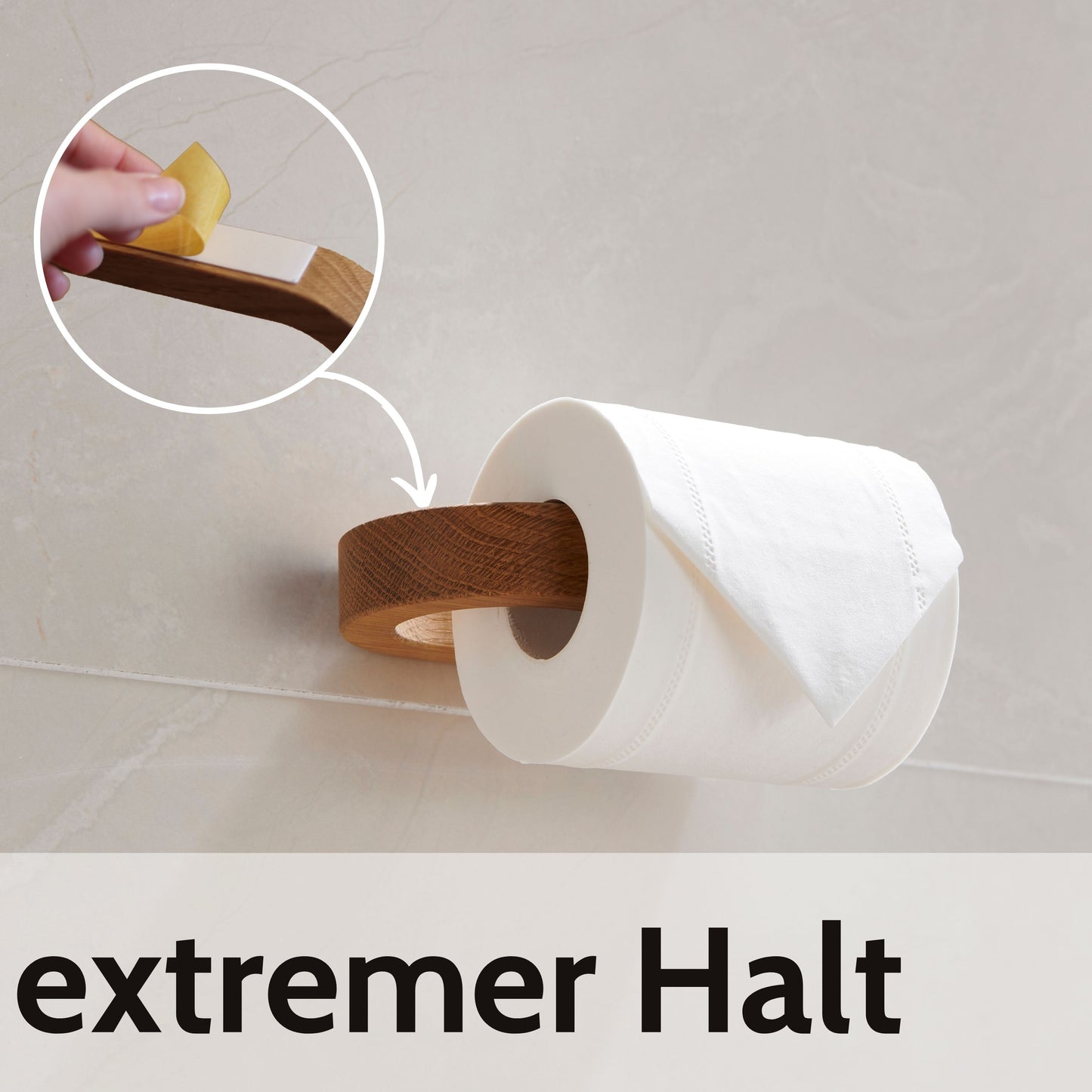 Without drilling & holds bombproof
No drilling necessary! The toilet roll holder can be easily stuck to the desired location with the adhesive strip on the back and it is extremely secure. Our special Dekazia adhesive pads ensure an extra strong hold.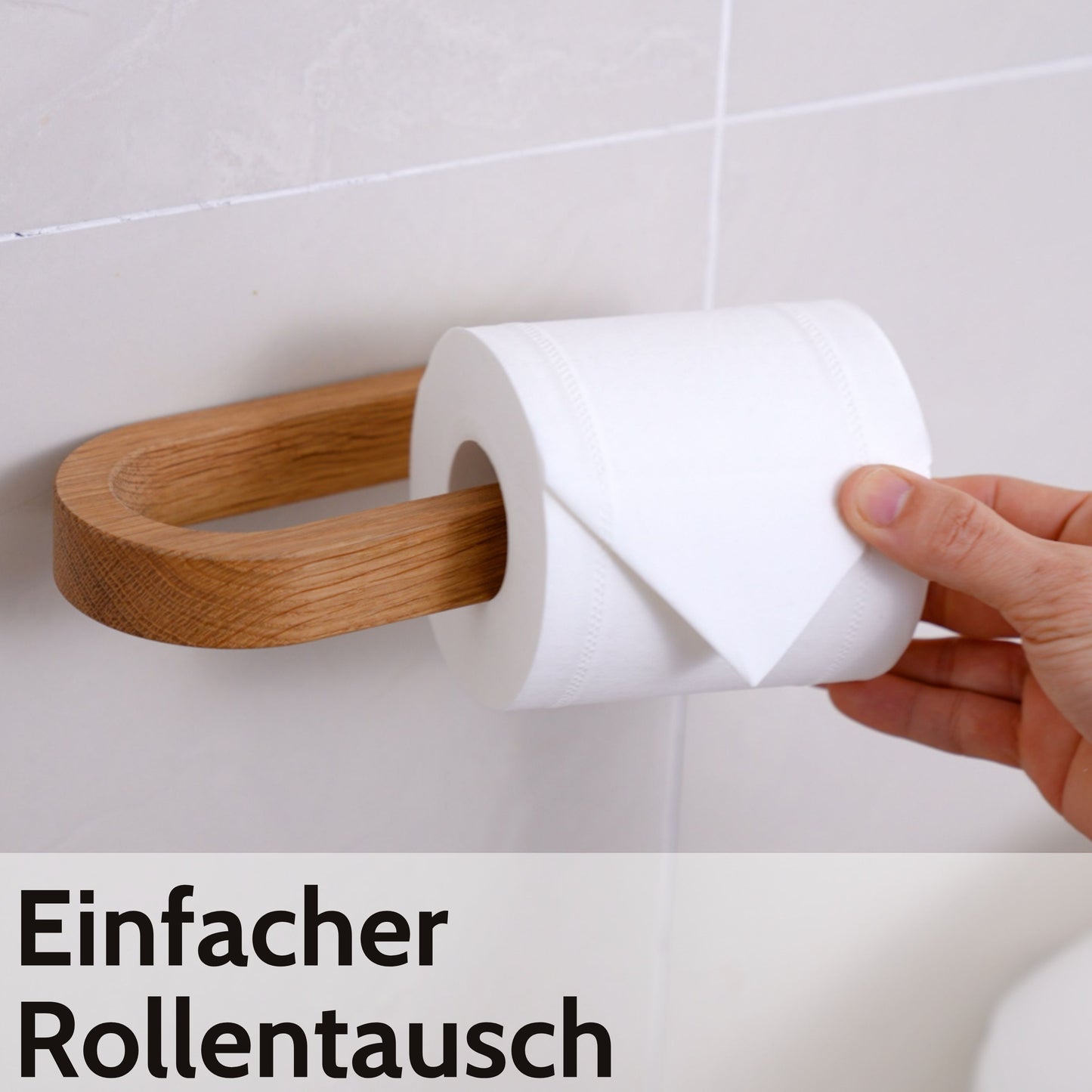 Easy changing of the toilet roll
Replacing a new toilet paper roll is easy as pie! Simply attach to the holder and you're done!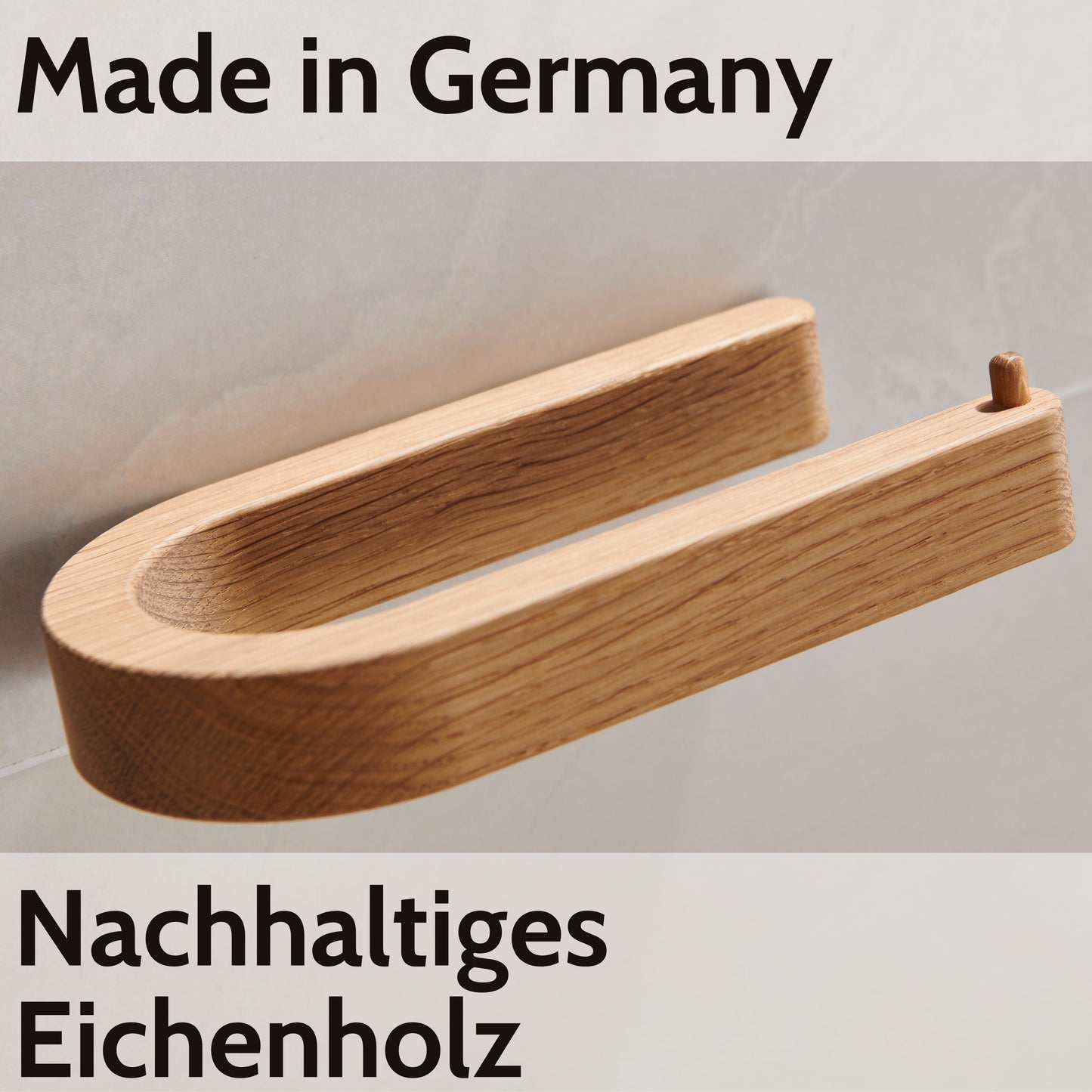 Oak wood from sustainable forestry
We only use oak wood from sustainable forestry for this toilet roll holder. A design product made in Germany. In this way we want to make a contribution to more sustainability. We are always in close contact with our manufacturer in Germany.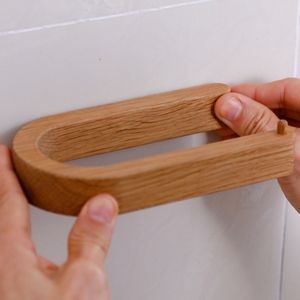 natural product
Our wooden roll holders are natural products. We use and process all parts of the cut wood. This is why unique and natural one-of-a-kind items are created.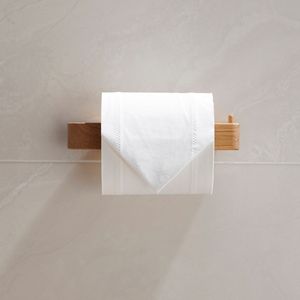 Quality made in Germany
This toilet roll holder was designed and also produced in Germany. We pay attention to the highest quality. The individual pieces are each oiled twice to protect the wood and give it a particularly beautiful look.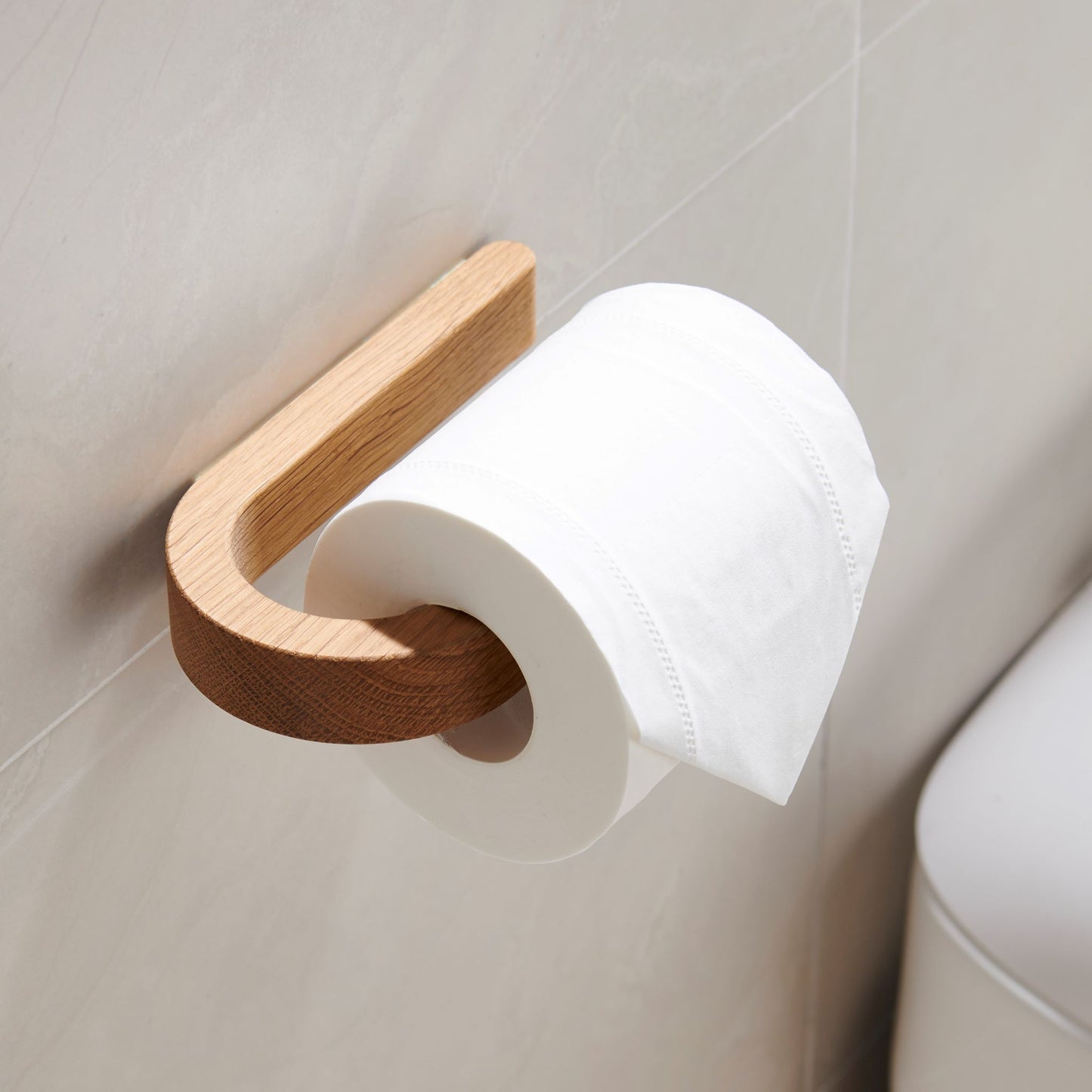 Unique and natural design
The DEKAZIA toilet roll holder made of oak wood impresses with its simple and natural design. This turns every bathroom into a design highlight!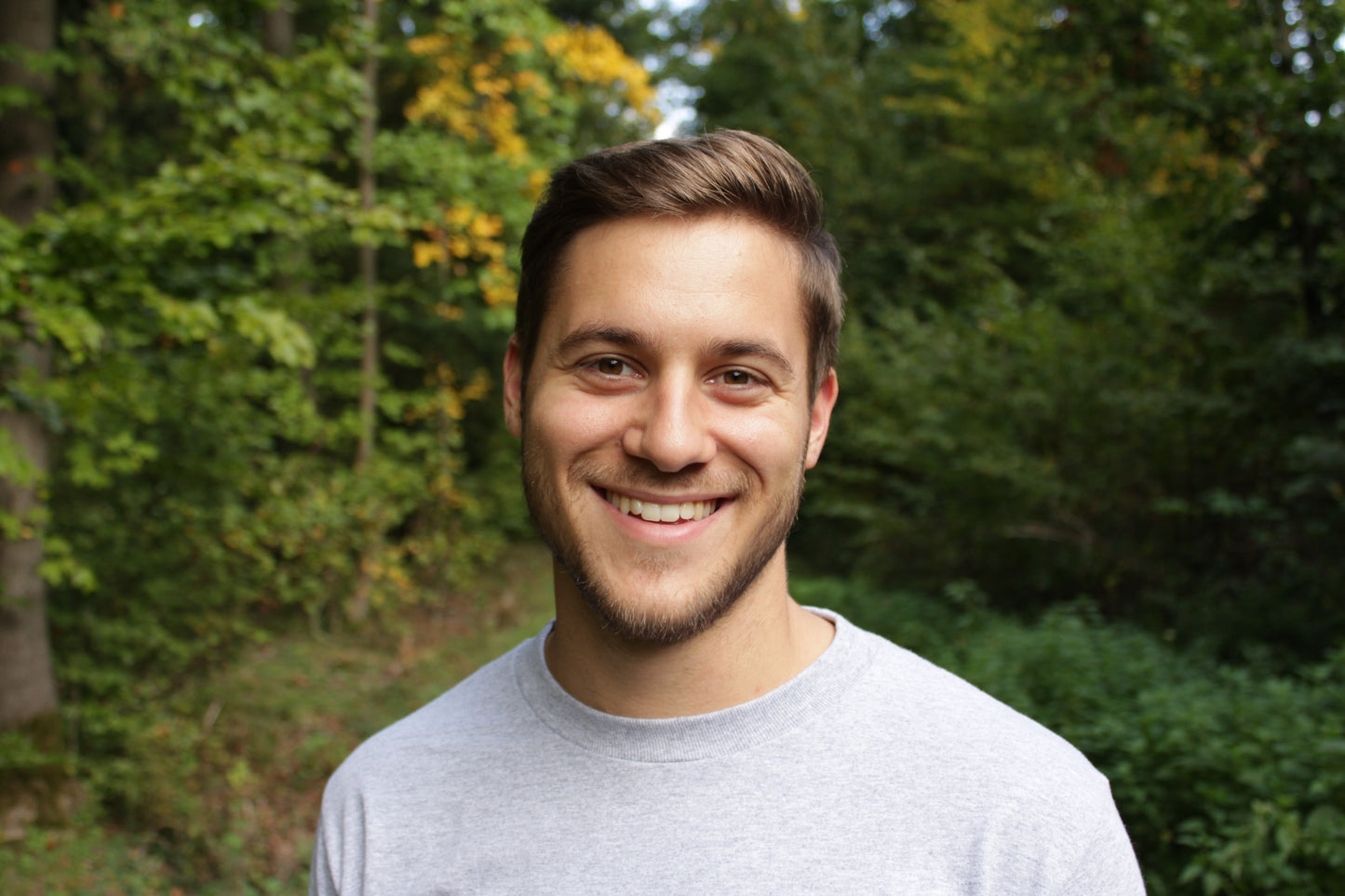 Support young start-ups
Would you like to support a young start-up? Are you interested in innovative products and unique designs? You are in the right place with us! We are a start-up and family business from Stuttgart founded in 2017.
Read here what is particularly important to us
Our matching bathroom accessories
Our sustainable toilet paper holder
In our online shop we offer a toilet paper holder made of oak wood from sustainable forestry, which impresses with its unique advantages. Without drilling, the wooden toilet roll holder easily attaches to any surface, making it ideal for renters. The use of high-quality, certified oak wood from sustainable forestry makes the toilet paper holder a tasteful and environmentally conscious choice for your bathroom.
Changing the roll is child's play thanks to the simple attachment to the wall roll holder. In addition, the oak wood is particularly robust and durable, which guarantees a long service life for the toilet paper holder.
The minimalist design of the toilet paper holder made of high-quality oak gives your bathroom a timeless and elegant touch. The combination of functionality and aesthetics makes the toilet paper holder a valuable bathroom decoration.
We are proud to be able to offer our customers a high-quality and sustainable product that leaves nothing to be desired in terms of functionality and aesthetics. Convince yourself and order our oak toilet paper holder today.