This store requires javascript to be enabled for some features to work correctly.
Details / FAQs
What material is the towel hook made of?

Our adhesive hooks are made of 100% 304 stainless steel. Depending on the color, they have a brushed or matte finish.
How big is the adhesive hook?

The dimensions of the stainless steel hooks are 35mm X 35mm X 23mm
How much weight can the adhesive hooks hold?

Up to 8 kg - in our tests, the adhesive hook can even hold up to 8 kg. The 3M adhesive used is extremely strong.
What surfaces can the hook be attached to?

The adhesive hook can be attached to smooth surfaces such as tiles, glass, painted wood, stainless steel.

On rough surfaces such as structured tiles, wallpaper, wood, rough plaster

Attention: Be careful when removing rough plaster or wallpaper! Rough plaster or wallpaper may come off.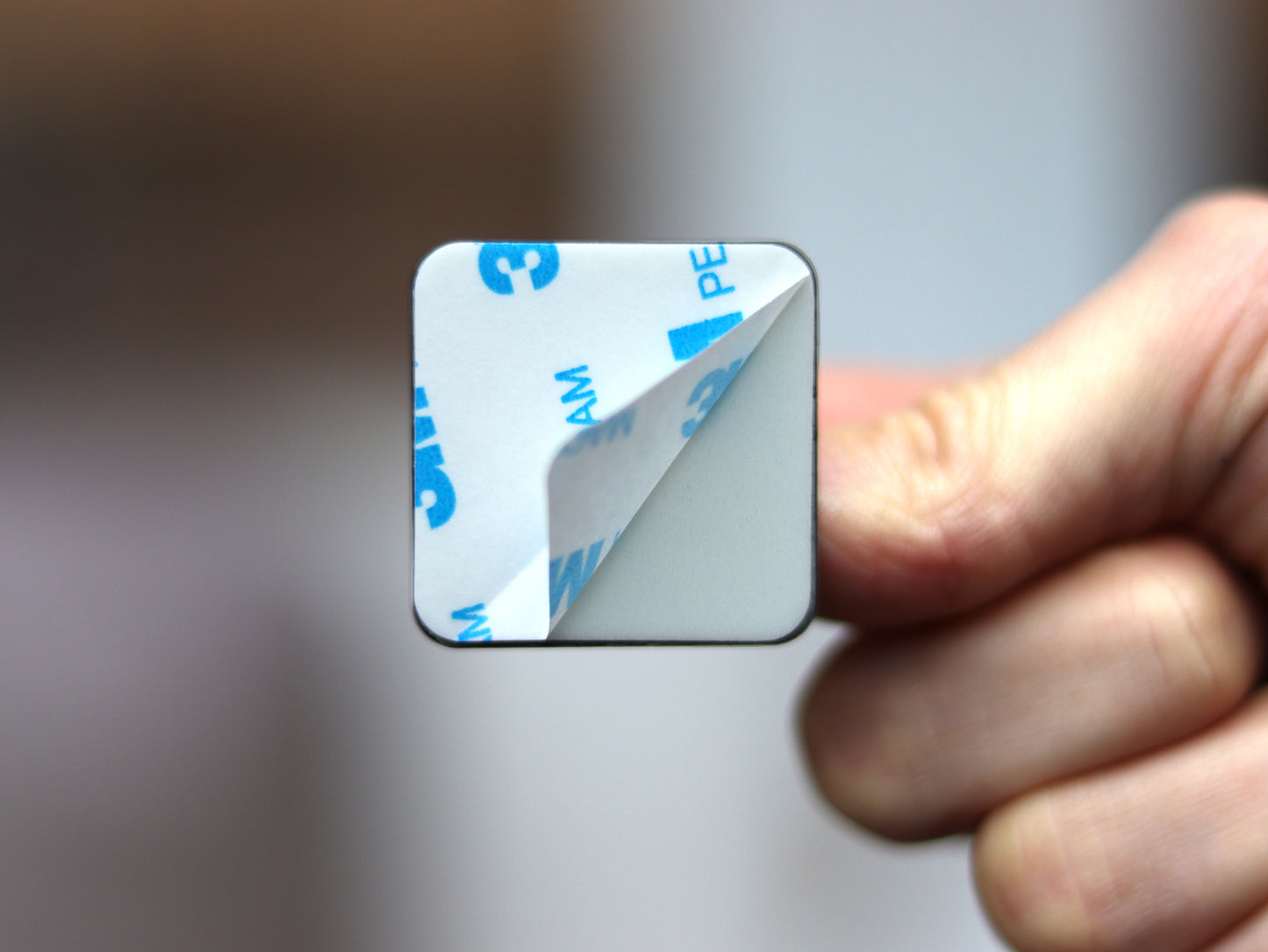 What is the Dekazia Adhesive Guarantee?
Since I founded DEKAZIA, the quality of the products has always been the top priority. We constantly test the adhesive strength of our self-adhesive bathroom and kitchen products and only use adhesives with an extremely strong hold.
In the event that something falls down, we have introduced an adhesive guarantee. Within the first 6 months after purchase, we will send you replacement adhesive strips free of charge and without any fuss.
- Thilo , founder of DEKAZIA
✔️ NO DRILLING & EASY INSTALLATION - The small adhesive hook can be easily attached to all surfaces with the 3M foam adhesive pad. The towel hanger is therefore ideal for renters

✔️ SUPPORT GERMAN 𝗦𝗧𝗔𝗥𝗧𝗨𝗣 - The waterproof bathroom hook was designed with passion by us in Stuttgart and you will receive our 6-month ADHESIVE GUARANTEE for free!

✔️ EXTREME ADHESION & SECURE HOLD - Thanks to the angled nose, the shower hook is absolutely non-slip - no more drilling

✔️ HIGHEST QUALITY & PROCESSING - The high-quality stainless steel is processed and brushed with modern machines. Every step of the process is monitored by us in order to get the best quality at the end

✔️ ORDER & VERSATILE - The towel holder for gluing is suitable for all kinds of purposes with its minimalist design. As a kitchen towel holder, towel hanger or coat hook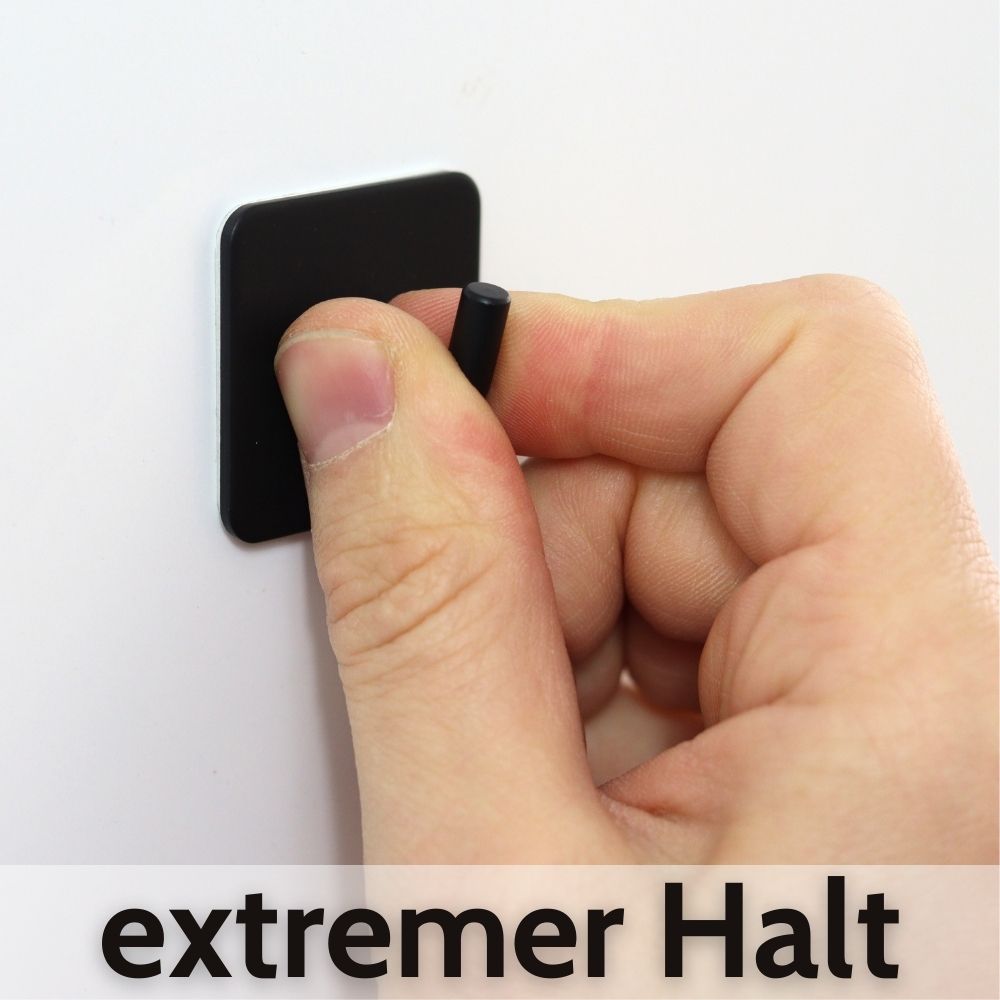 Extreme hold with 3M adhesive pad
No drilling necessary! The adhesive hook is simply glued to the desired location and is extremely strong. Our special 3M adhesive strips ensure an extra strong hold.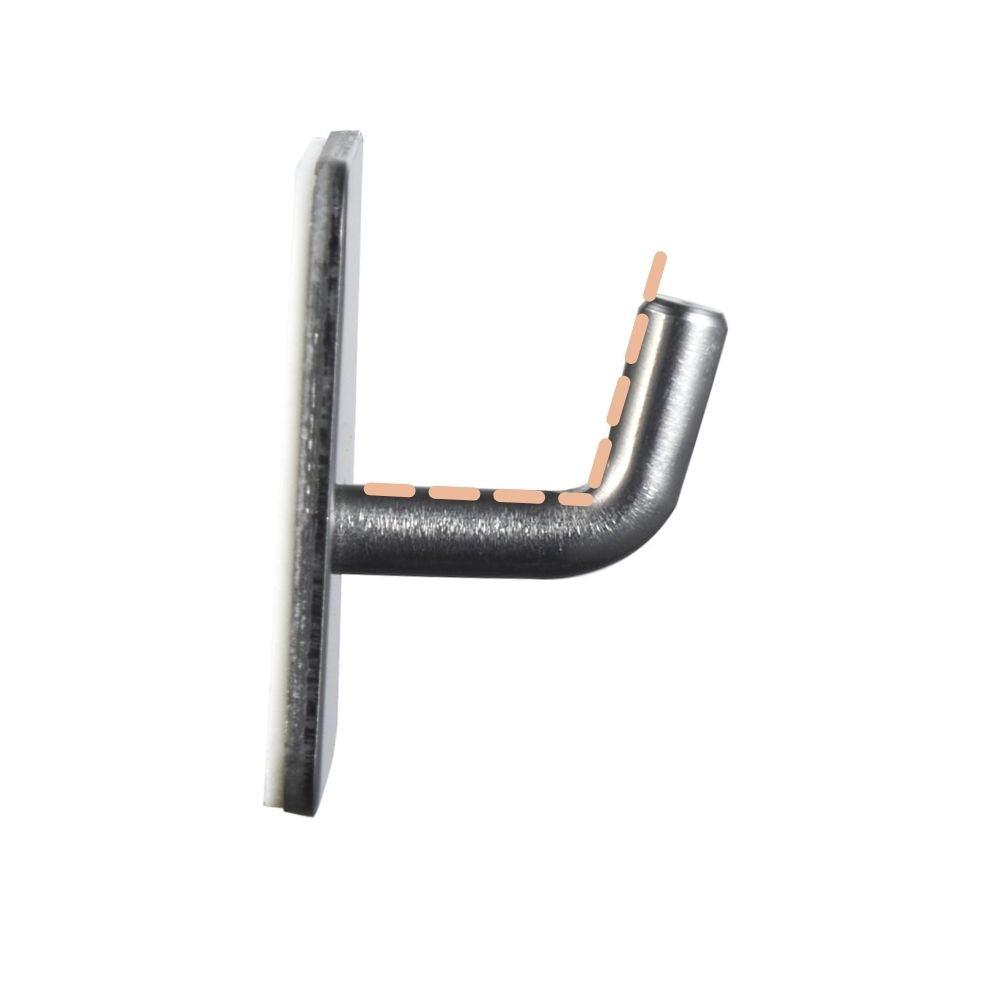 Secure hold & easy hanging
Thanks to the angled nose, the DEKAZIA adhesive hook is absolutely non-slip and easy to hang up.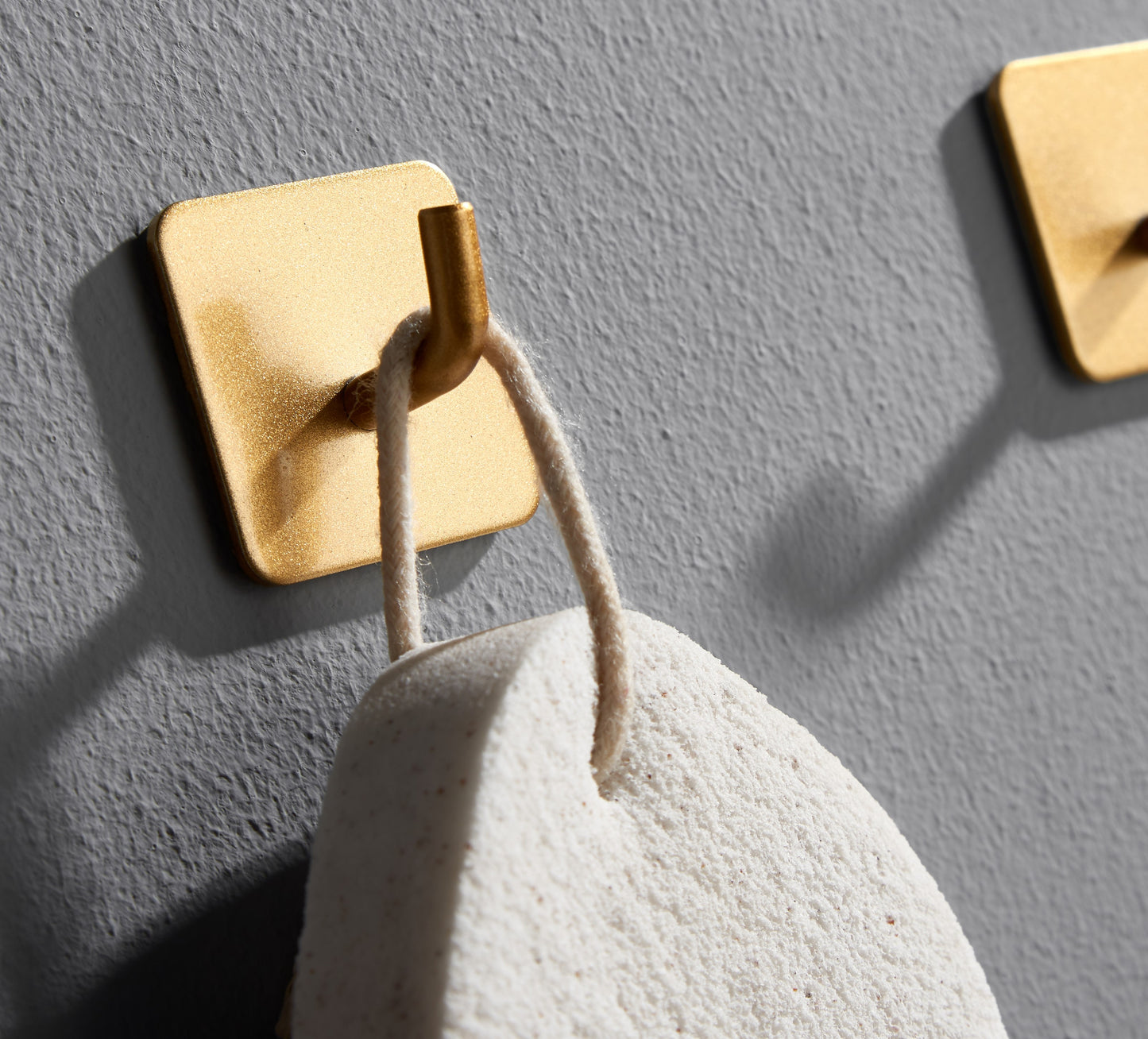 Unique and minimalist design
The stainless steel wall hook impresses with its simple and minimalist design. Designed in Germany by the Stuttgart start-up DEKAZIA.
As a set of 4 or 8
Available in four colors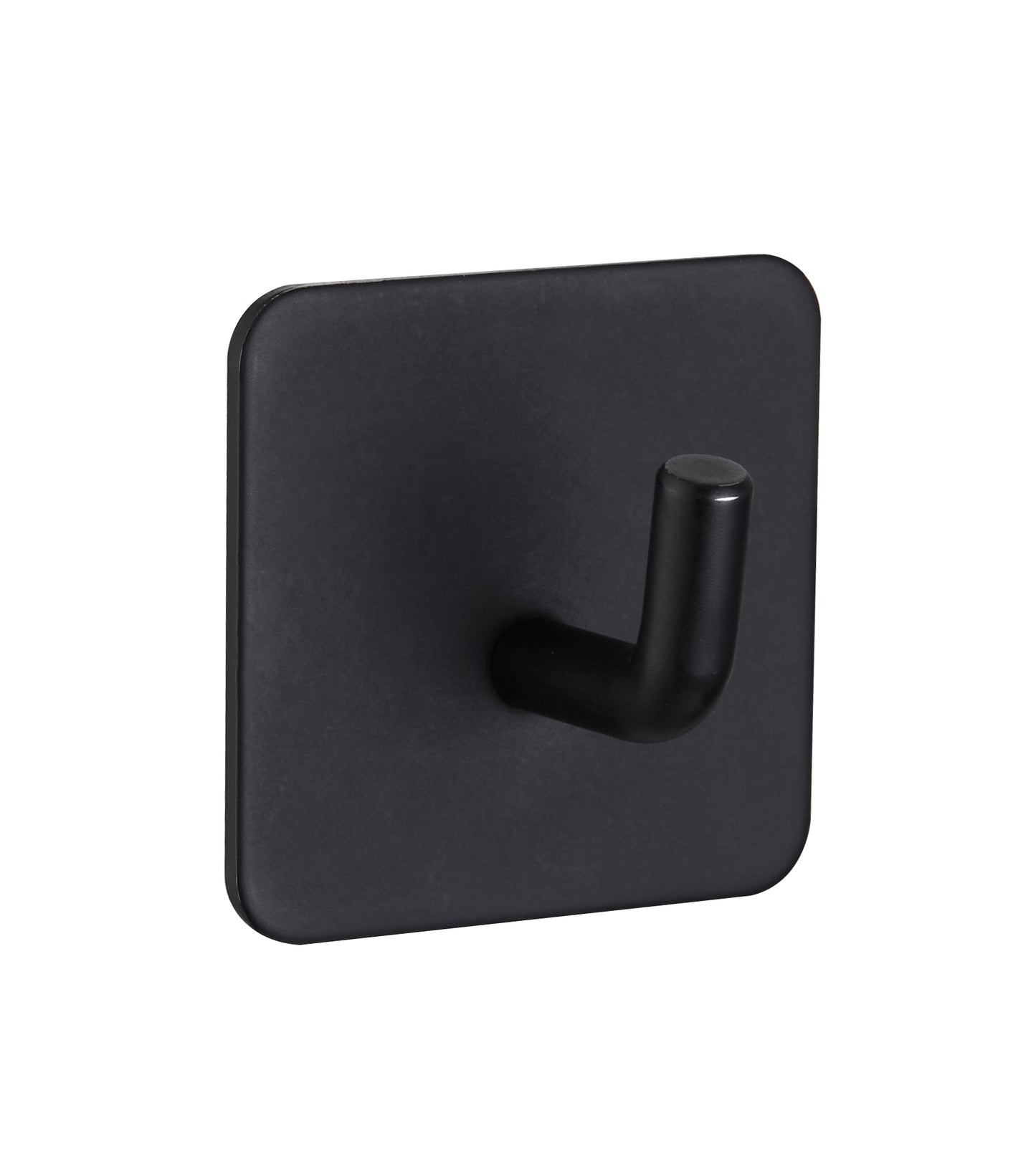 Black Matt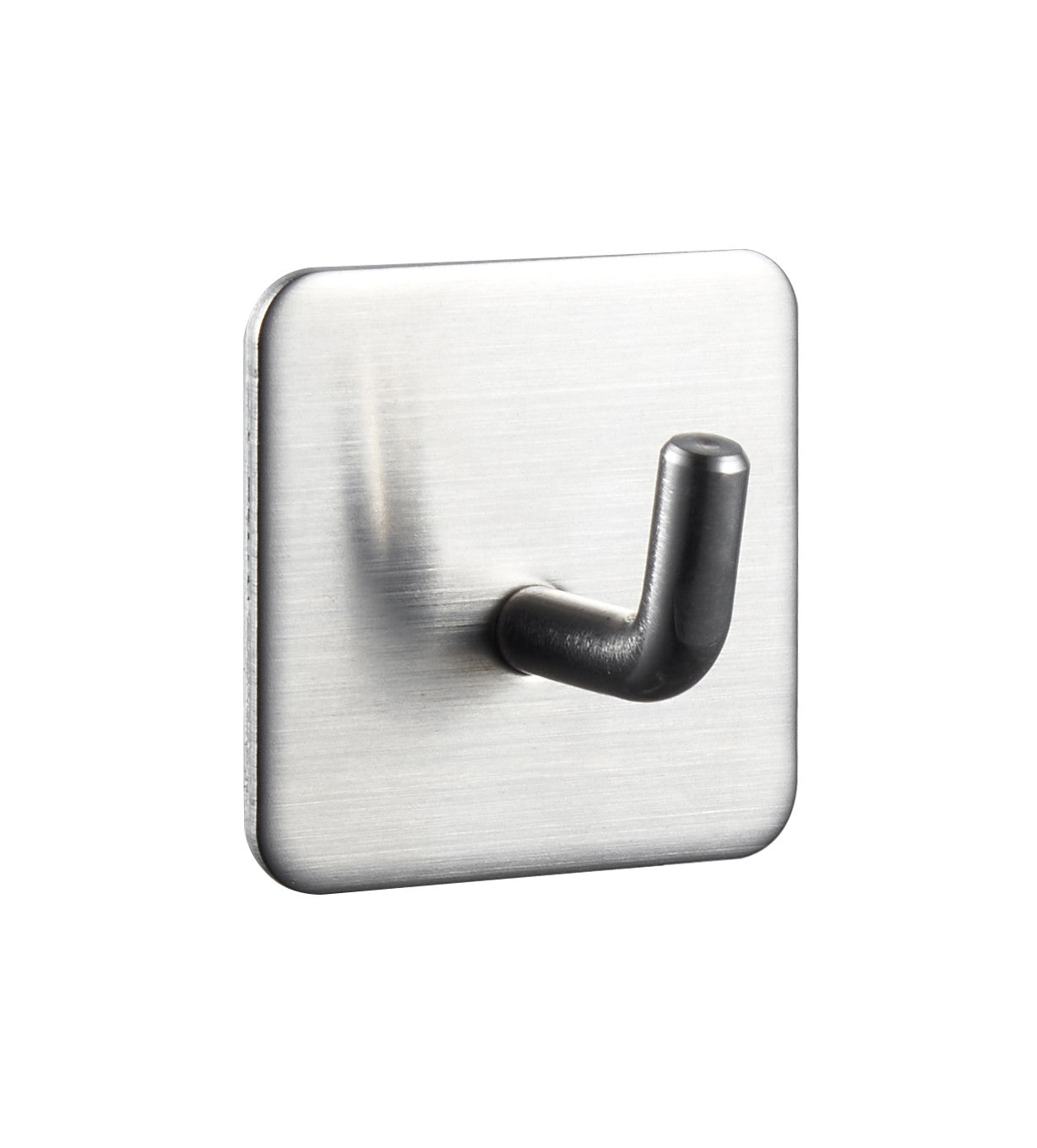 Brushed stainless steel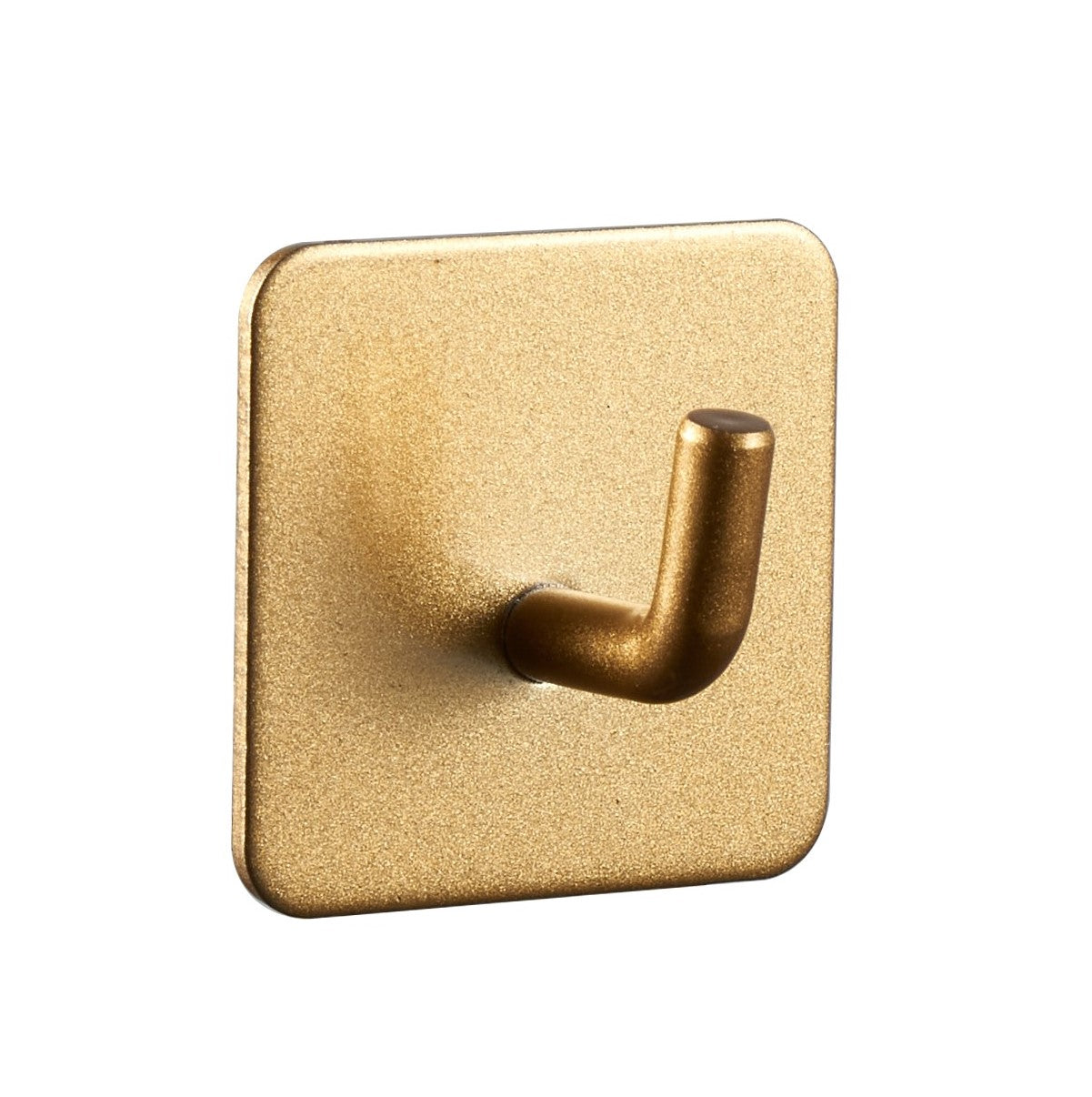 gold matte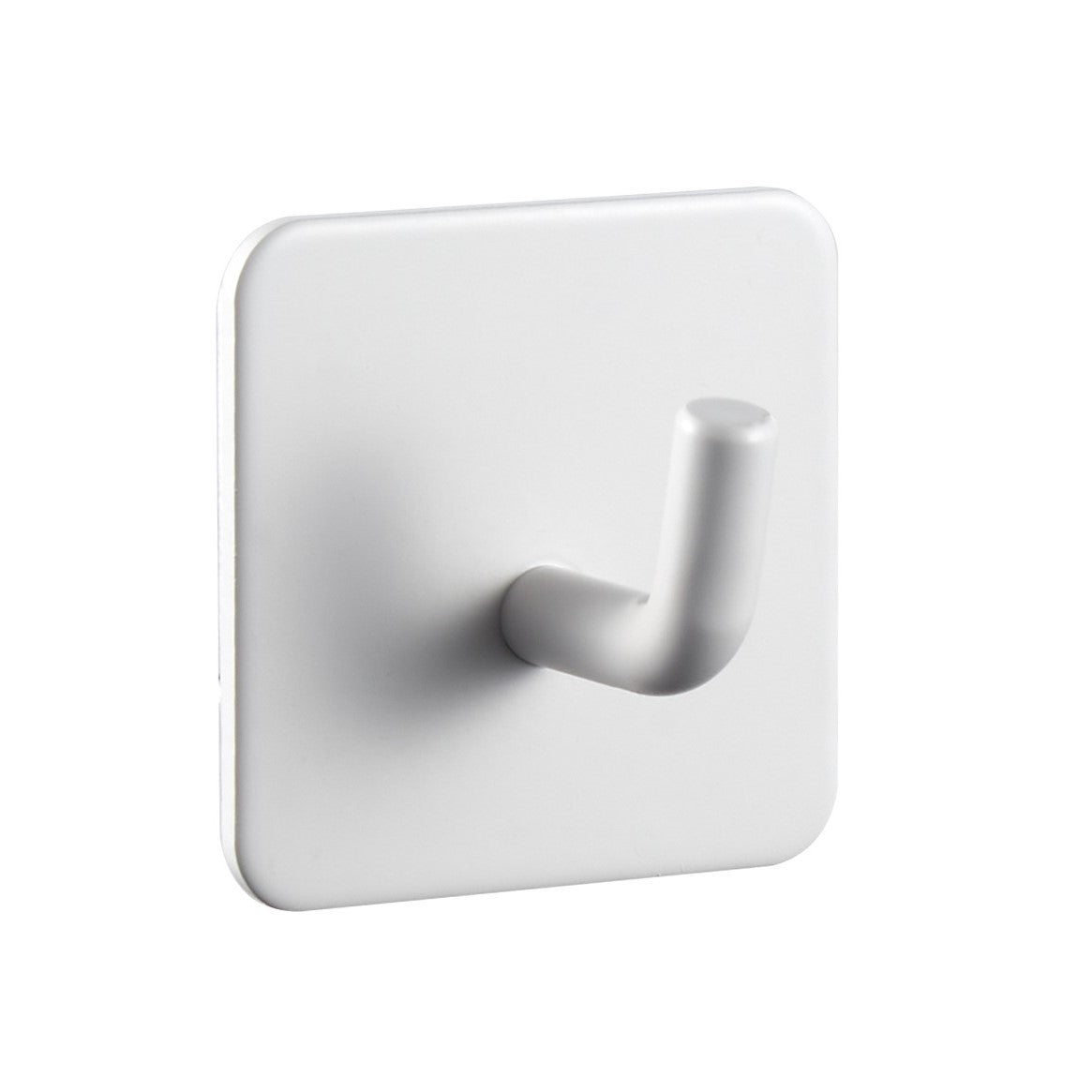 Milk coffee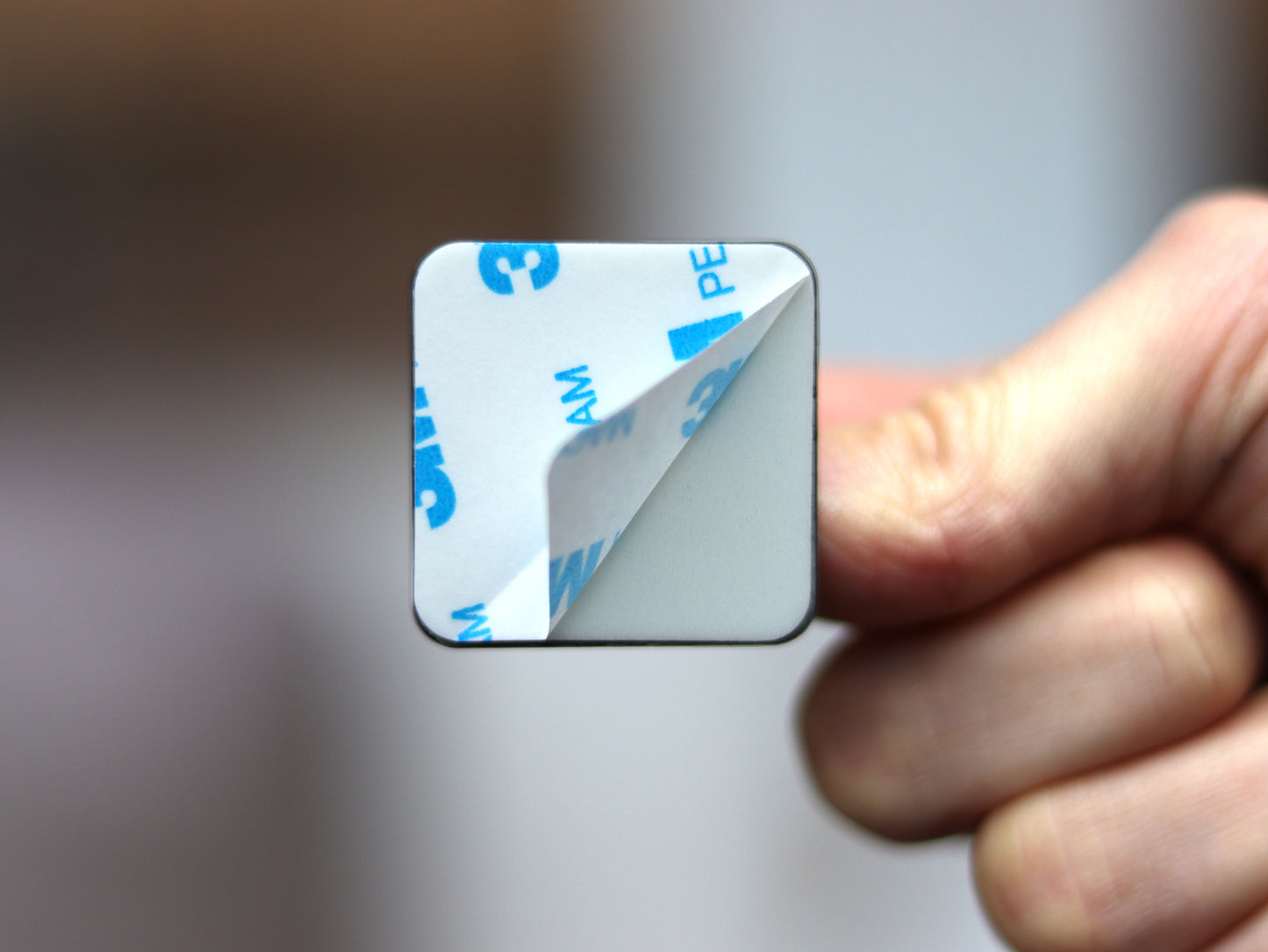 easy installation
The Dekazia adhesive hook can be easily attached to almost all surfaces.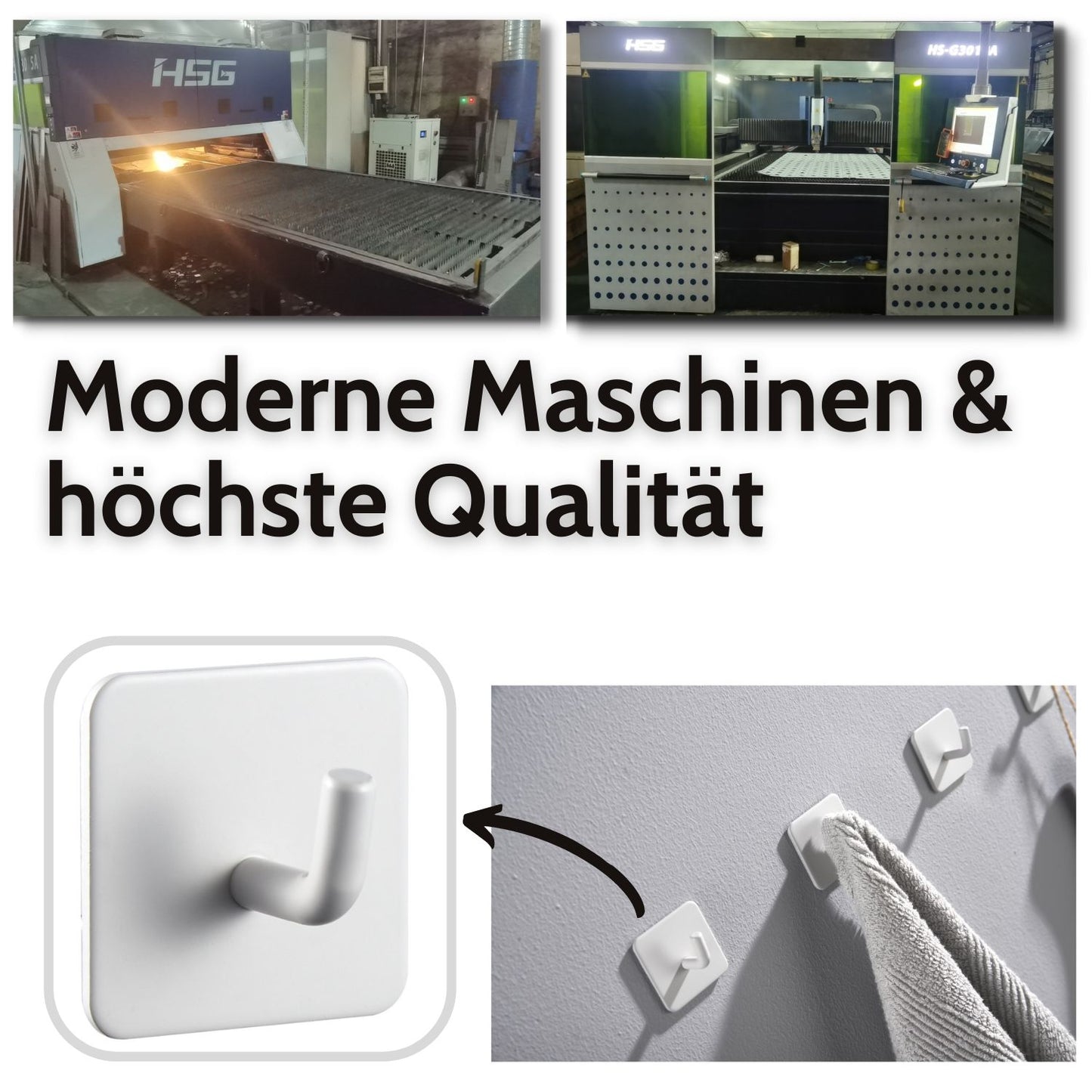 Highest quality and processing
Our premium hooks are of the highest quality. From the selection of materials to our modern machines, we focus on the best processing and quality.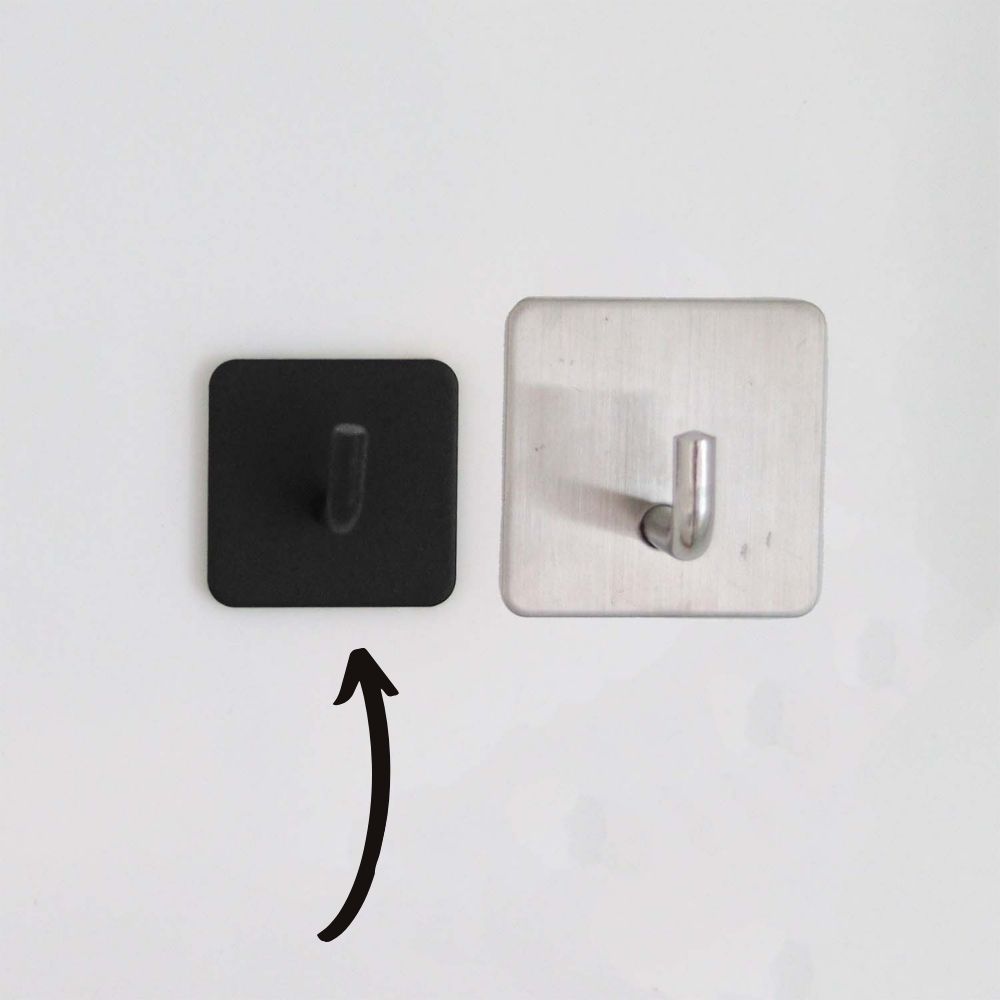 small special size - own production
The hooks are not a mass-produced commodity. The adhesive hooks were designed and produced by us according to our dimensions and ideas. It is a beautiful and practical special size which is only available from us.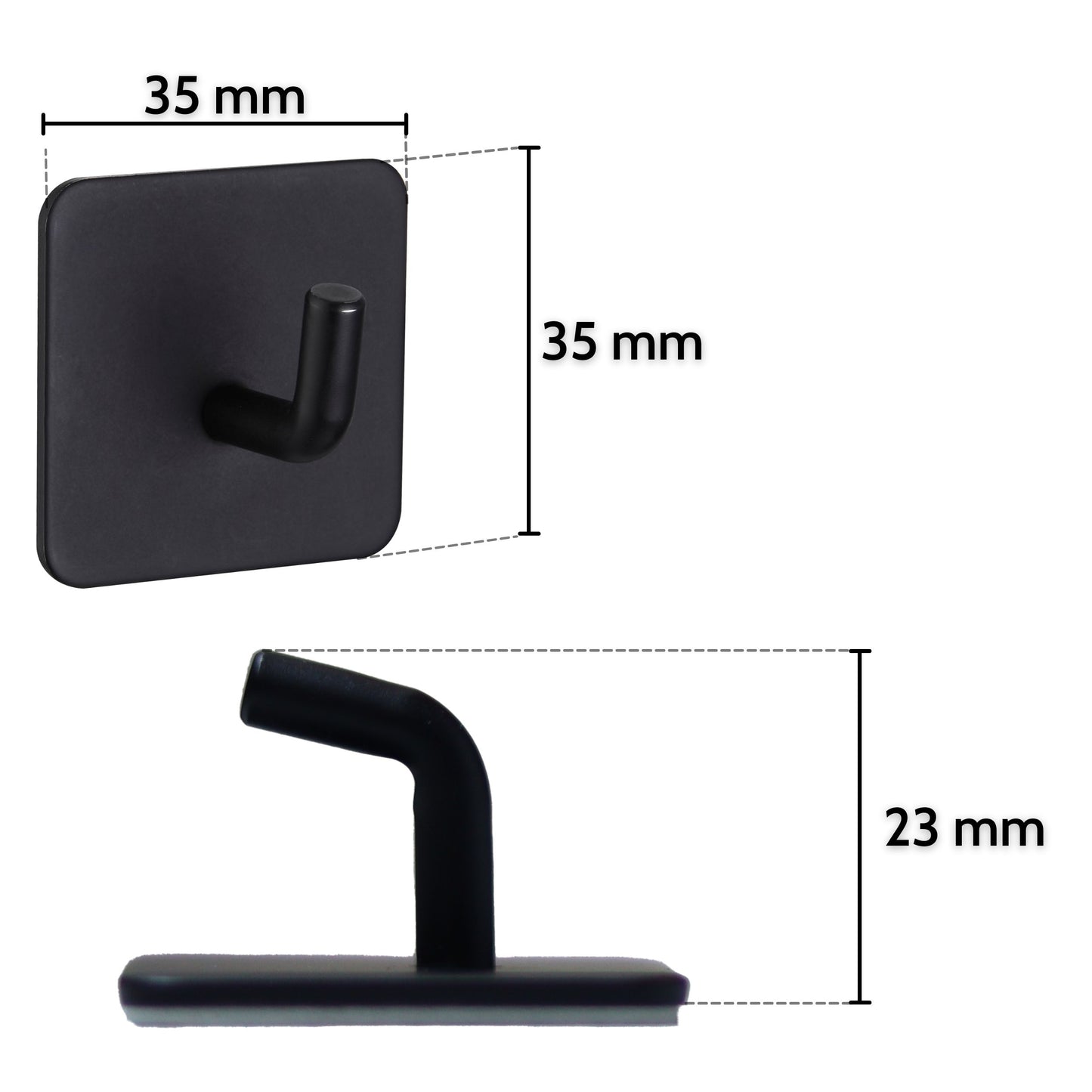 Convenient size for all purposes
The hook have the following dimensions:
Width: 35mm
Length: 35mm
Depth: 23mm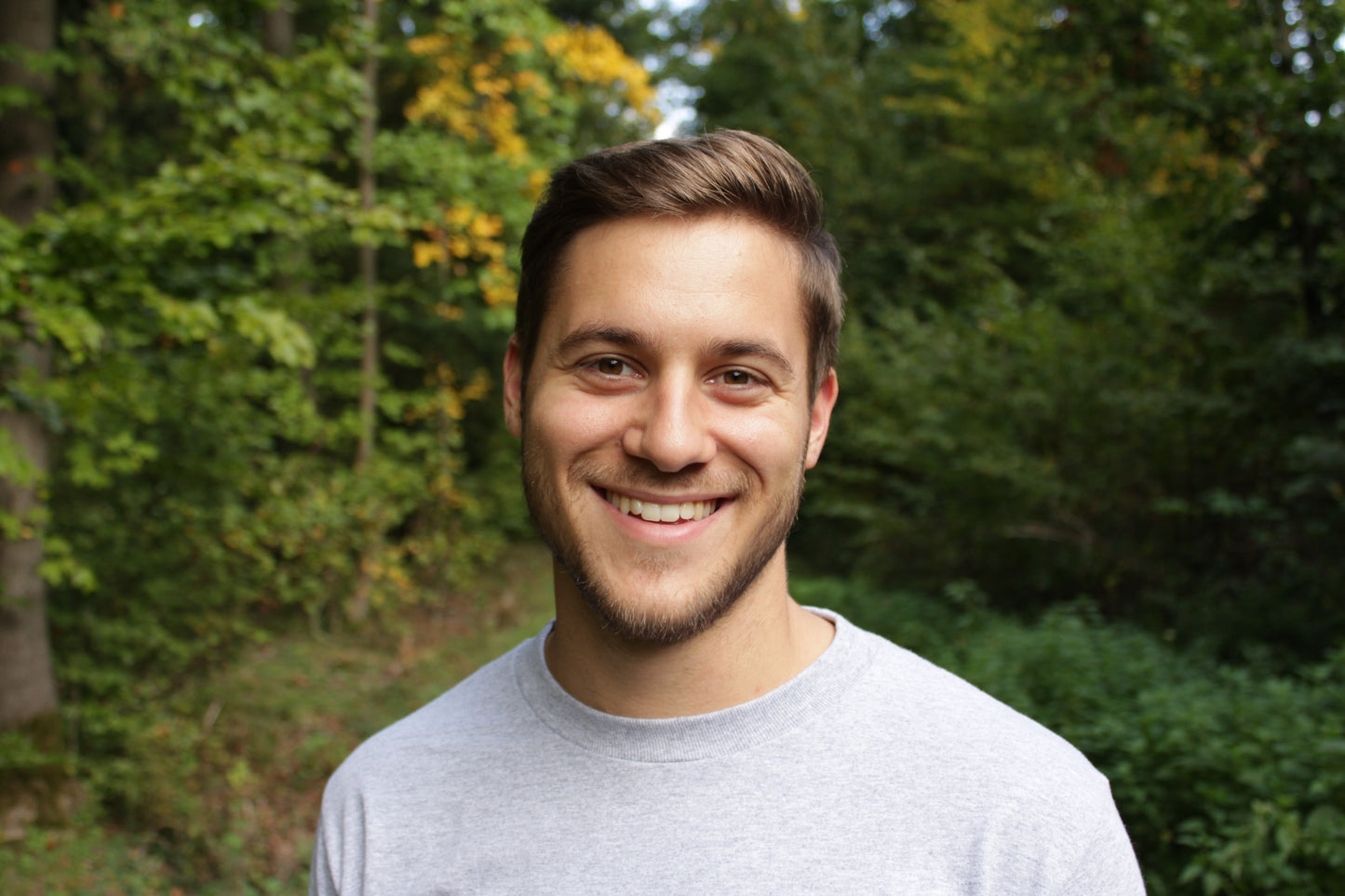 Support young start-ups
Would you like to support a young start-up? Are you interested in innovative products and unique designs? You are in the right place with us! We are a start-up and family business from Stuttgart founded in 2017.
Read here what is particularly important to us
Complete your bathroom look
More matching bathroom accessories
Adhesive hooks from DEKAZIA
Our stainless steel adhesive hooks are an indispensable accessory in every home. They offer a practical and decorative solution for hanging towels, tea towels, kitchen utensils or other items in the kitchen and bathroom. With our adhesive hooks you can rely on the highest processing quality and durability.
Our adhesive hooks are made of stainless steel and are available in 4 different colours: matt black, brushed stainless steel, milk-coffee and matt gold. You are guaranteed to find a color that suits your furnishing style. Thanks to extra strong 3M adhesive pads, the adhesive hooks are firmly attached to the wall and can withstand up to 8 kg.
Our adhesive hook set offers you a wide range of uses. They are great for hanging towels in the bathroom or tea towels in the kitchen. But you can also hang up other objects such as kitchen utensils or plants with our adhesive hooks. Our set consists of 4 or 8 adhesive hooks, depending on your needs.
We attach great importance to sustainable and high-quality products. That's why we produce exclusively from stainless steel and extra strong 3M adhesive pads. This is how we ensure that you will enjoy our adhesive hooks for a long time.
Convince yourself of the quality of our stainless steel adhesive hooks. Order today in our online shop and create a practical and decorative solution for your home.