This store requires javascript to be enabled for some features to work correctly.
Details / FAQs
What material is the toilet paper holder made of?

The toilet roll holder is made of 100% 304 stainless steel and is available in matt black, brushed stainless steel or our own color milk-coffee (white/light grey/beige tone).
How to assemble the toilet paper holder?

You can stick the toilet paper holder to the wall without drilling thanks to its extra strong 3M adhesive pad .
What surfaces can you attach the toilet roll holder to?

Tiles smooth and rough, glass, wallpaper, wood, stone, and much more
Can the product be completely removed after gluing?

Yes, the liquid glue can be heated with a hair dryer. The product can then be detached from the wall again.

Be careful with woodchip wallpaper and wallpaper - removing it can cause damage.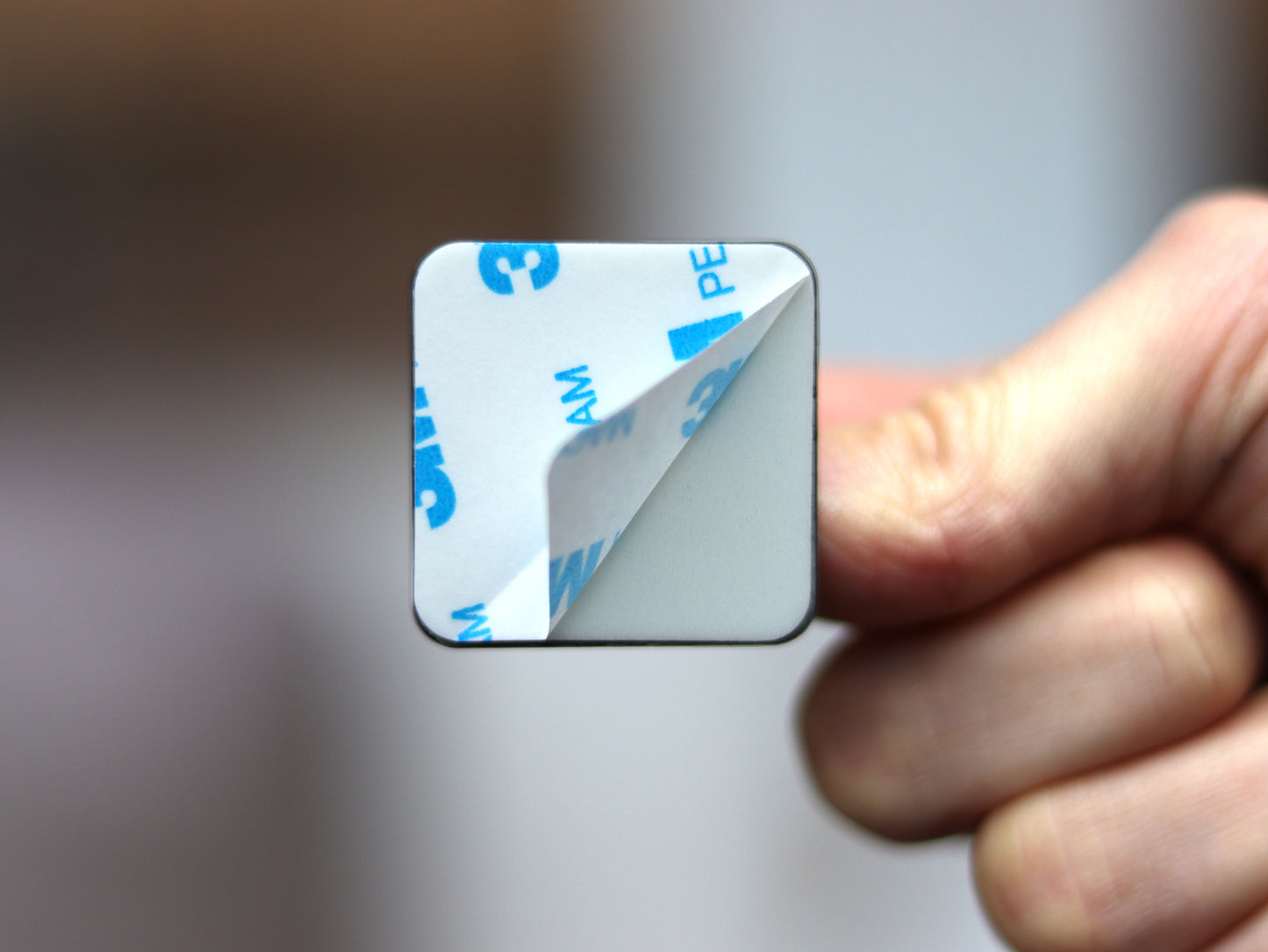 What is the Dekazia Adhesive Guarantee?
Since I founded DEKAZIA, the quality of the products has always been the top priority. We constantly test the adhesive strength of our self-adhesive bathroom and kitchen products and only use adhesives with an extremely strong hold.
In the event that something falls down, we have introduced an adhesive guarantee. Within the first 6 months after purchase, we will send you replacement adhesive strips free of charge and without any fuss.
- Thilo , founder of DEKAZIA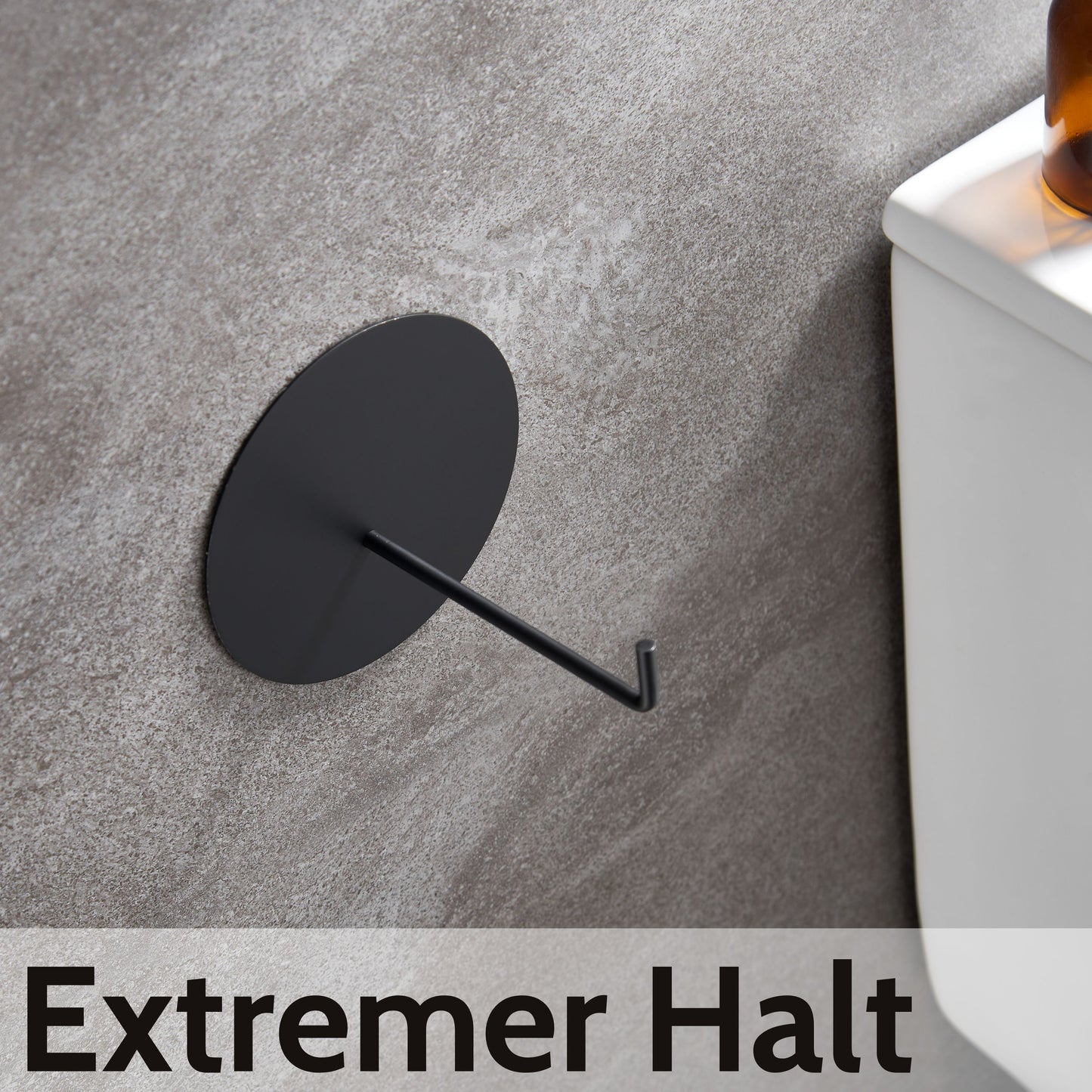 Without drilling & holds bombproof
No drilling necessary! The toilet paper holder is simply glued to the desired location and is extremely secure. Our special adhesive pad ensures an extra strong hold.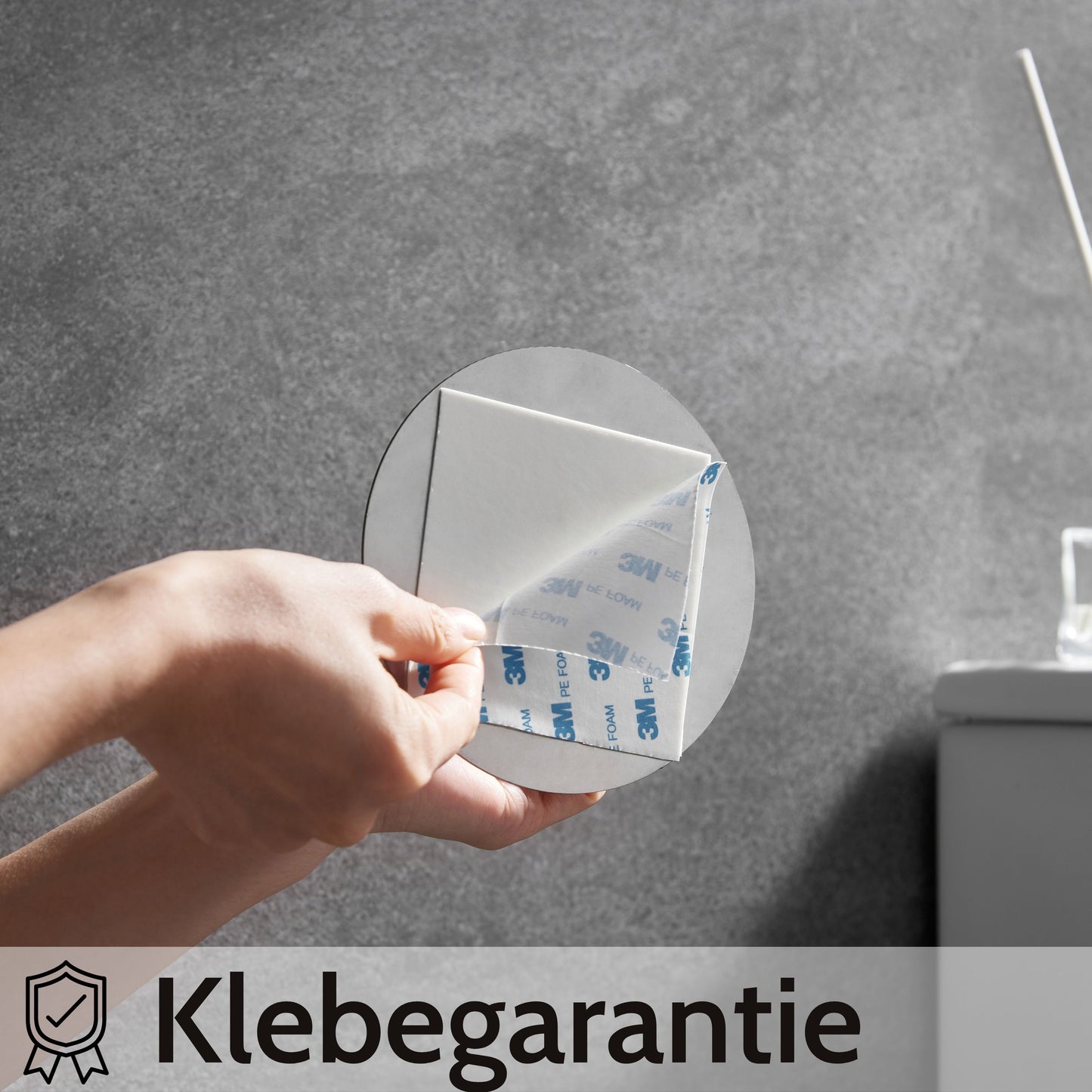 6 months adhesive guarantee from Dekazia
Is your toilet paper holder not holding up? Dekazia will replace any dropped toilet roll holder within the first 6 months of purchase, completely free of charge and easily!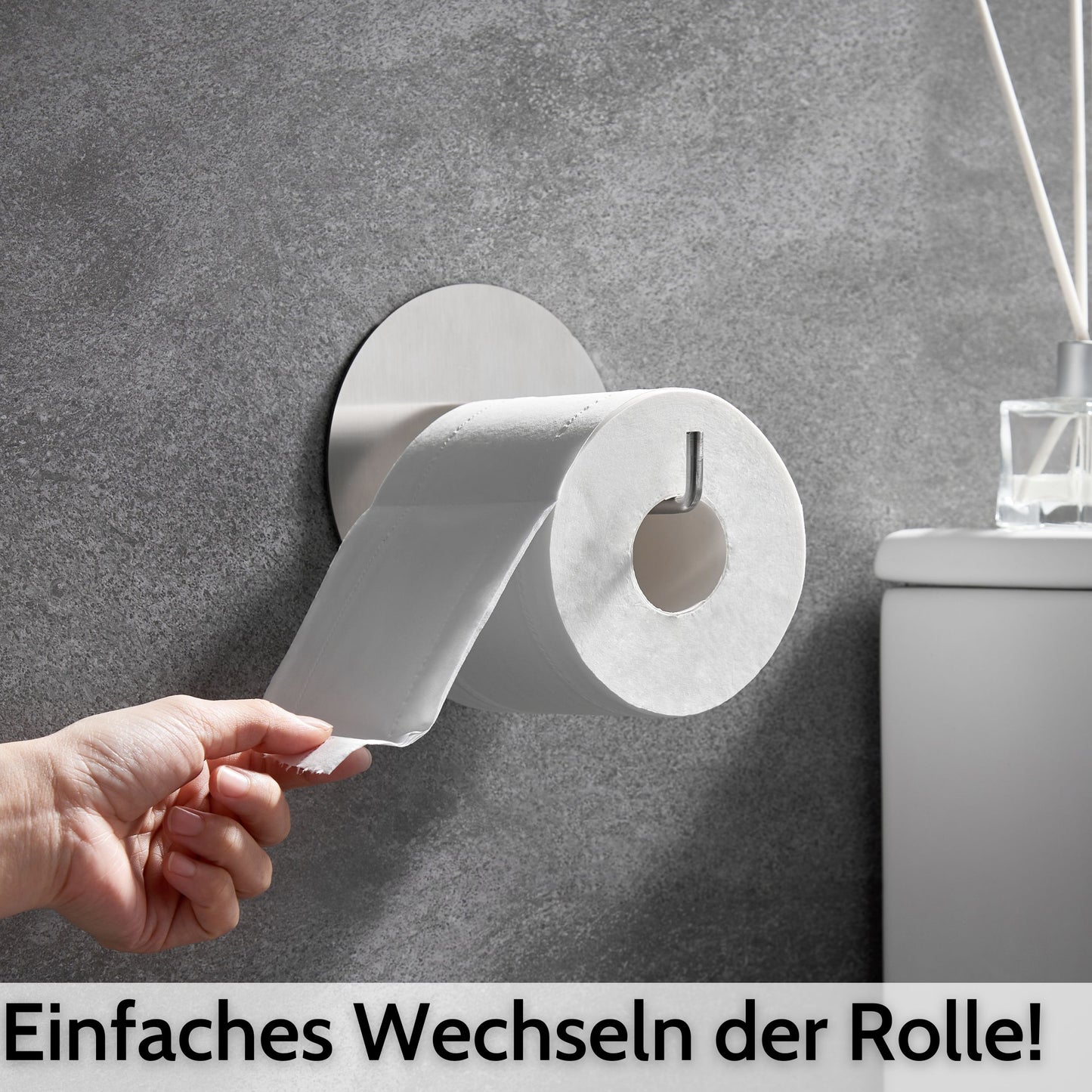 Easy changing of the toilet roll
Replacing a new toilet paper roll is easy as pie! Simply attach and you're done!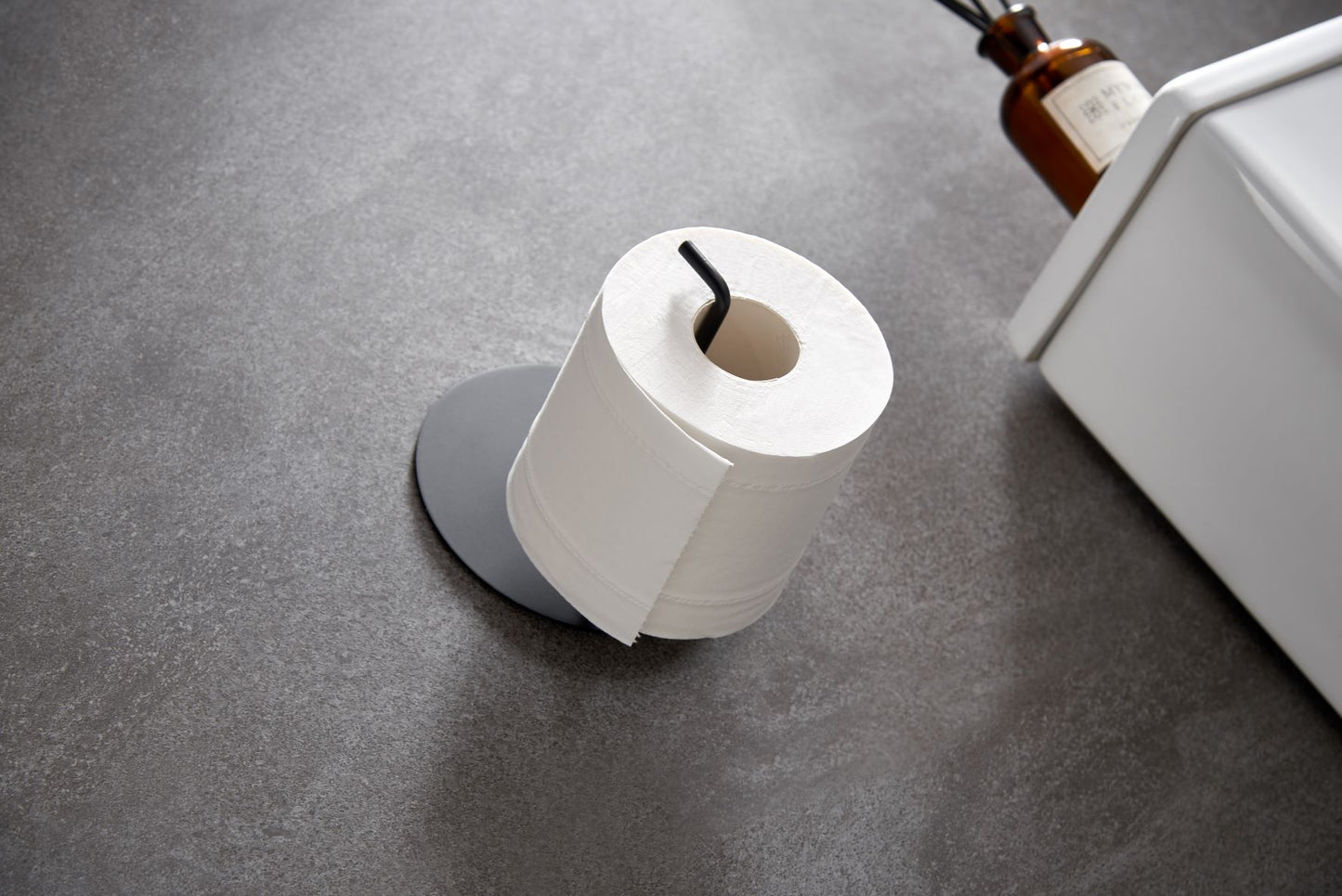 Highest quality and processing
Our premium toilet roll holders are of the highest quality. From the selection of materials to our modern machines, we focus on the best processing and quality.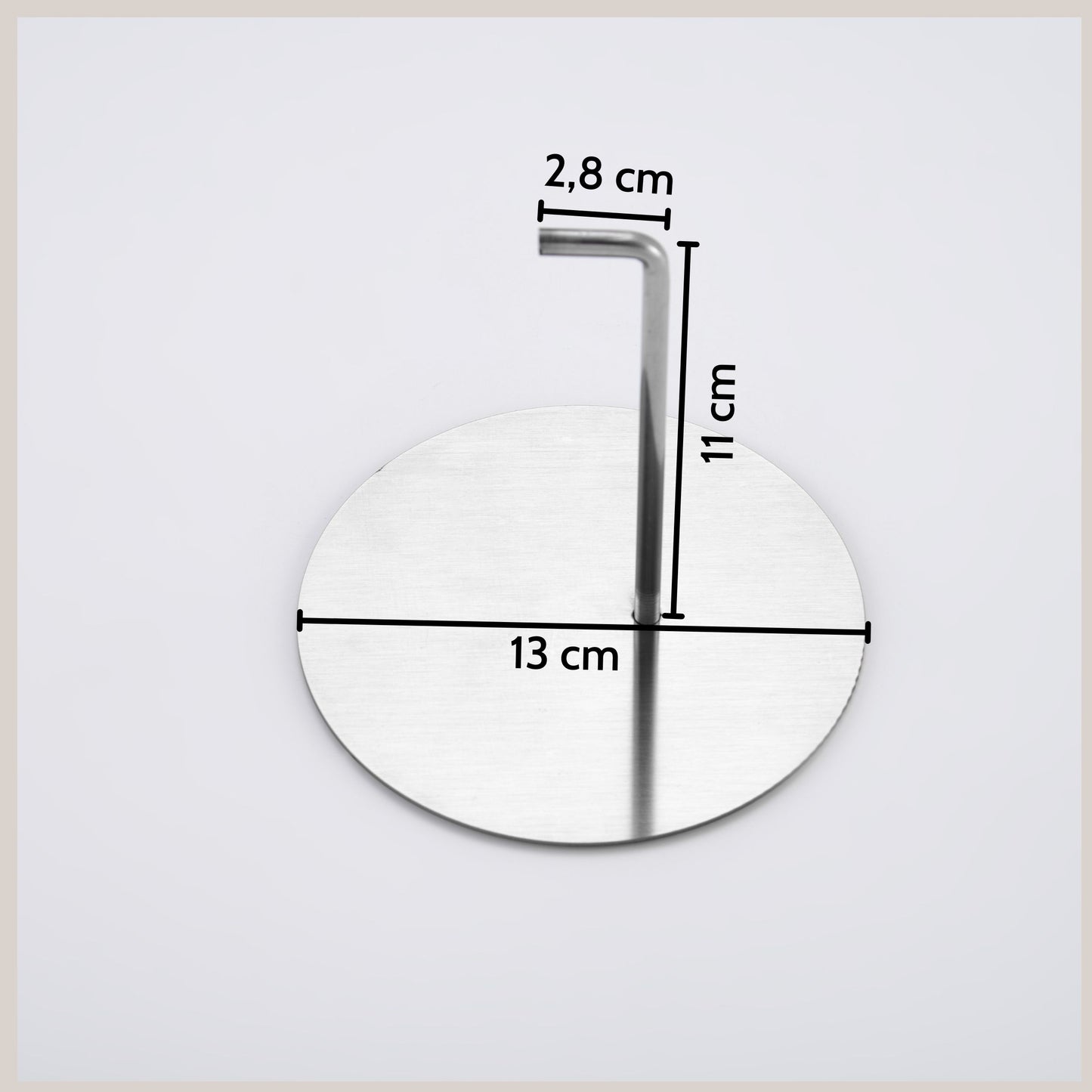 Dimensions
The round stainless steel plate has a diameter of approx. 13 cm. A toilet paper roll can be easily attached to the long hook. Due to the upward curvature (2.8 cm), the paper roll does not fall down.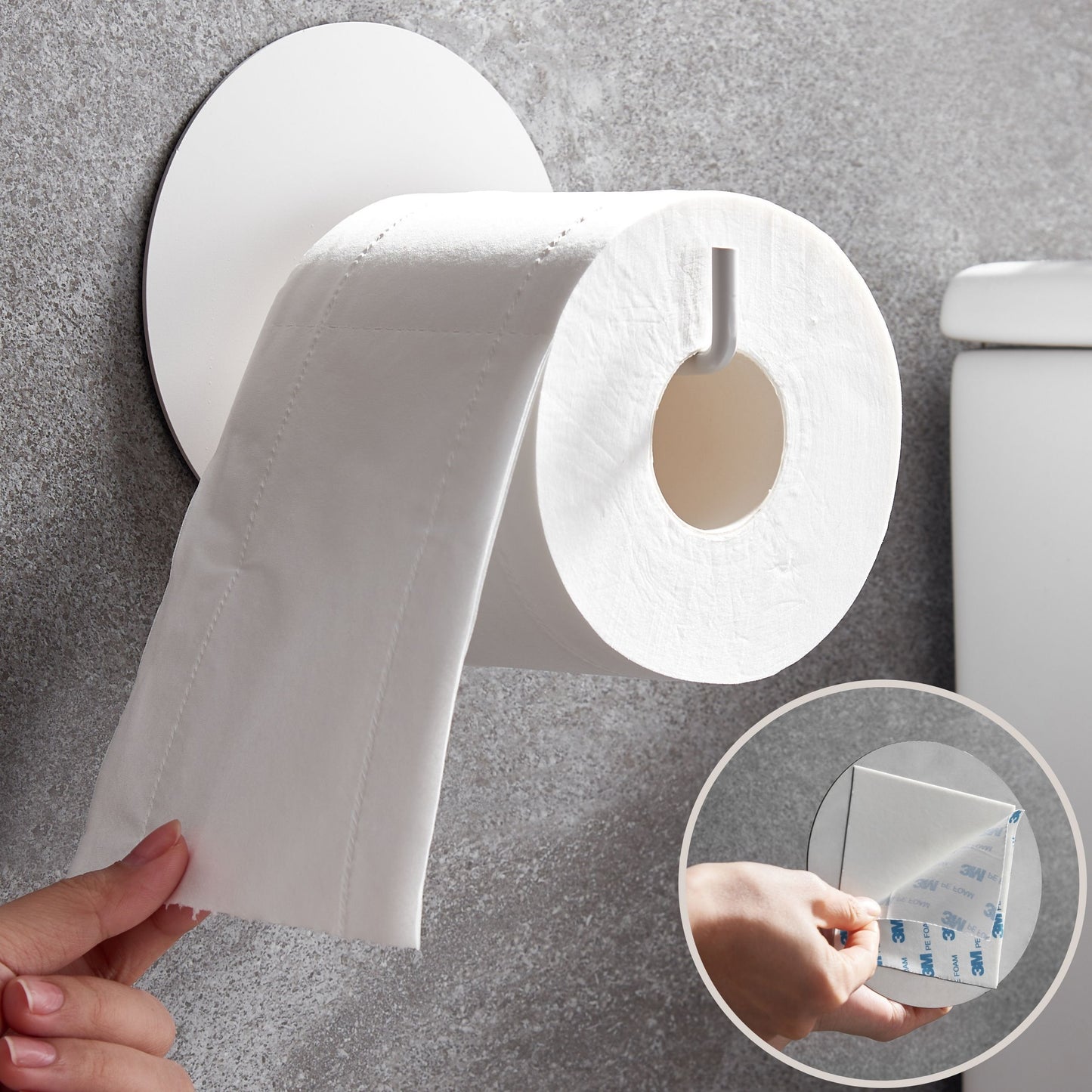 Minimalist design
The stainless steel toilet roll holder has a timeless and elegant design. The perfect bathroom decoration with clean lines.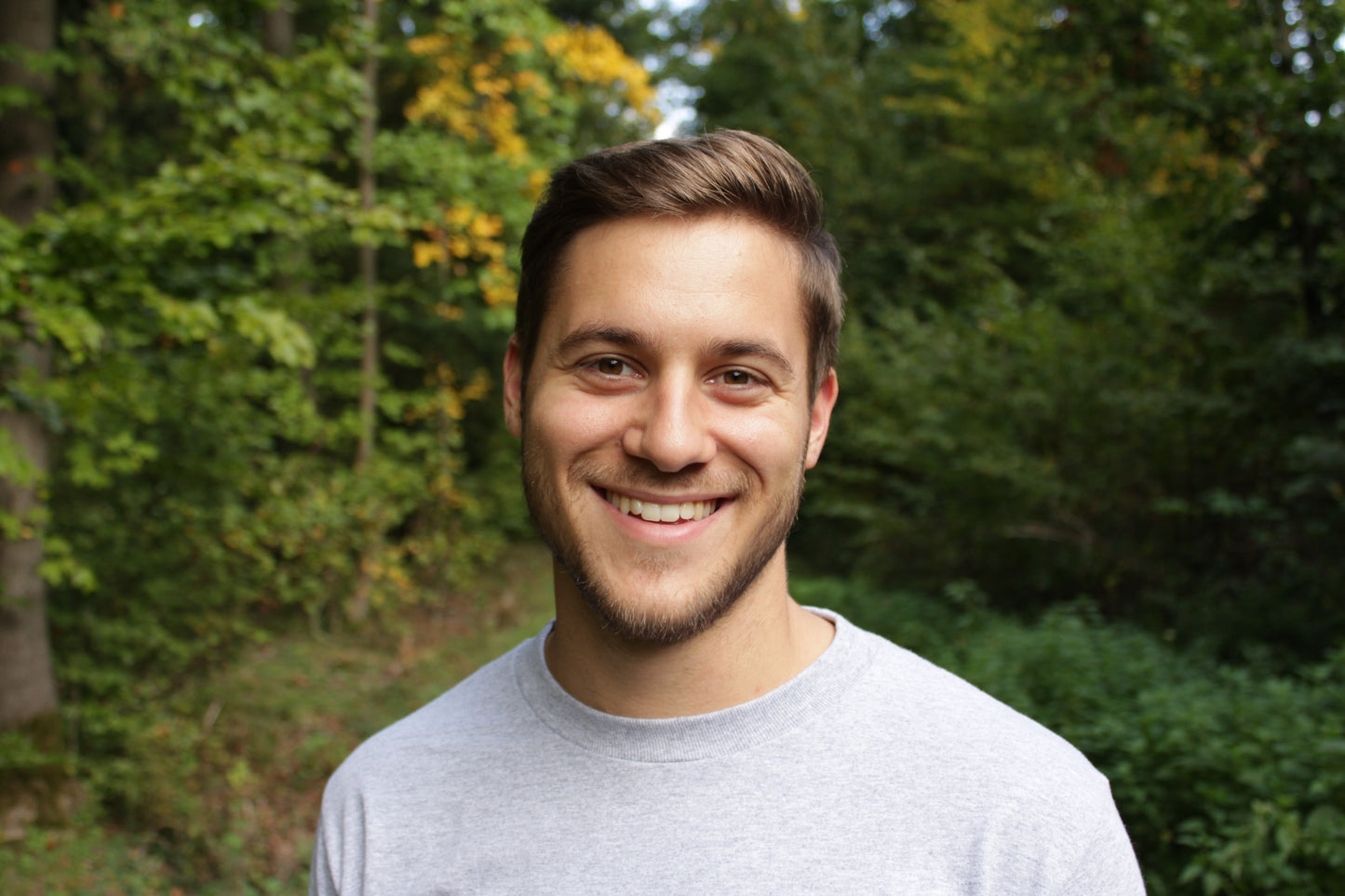 Support young start-ups
Would you like to support a young start-up? Are you interested in innovative products and unique designs? You are in the right place with us! We are a start-up and family business from Stuttgart founded in 2017.
Read here what is particularly important to us
Complete your look
Matching bathroom accessories
Stainless steel toilet roll holder
The toilet paper holder with shelf made of stainless steel is a high-quality and versatile bathroom accessory that can be attached with adhesive pads and liquid glue as well as with screws and dowels. As a German start-up in Stuttgart, we support you with a 6-month adhesive guarantee. Thanks to the simple design, the toilet roll can be easily changed by simply slipping a new roll onto the holder.
In addition to its practical functionality, the toilet paper holder with shelf also offers a stress-free way to store items such as cups, cell phones, keys or wallets. The minimalist design in the colors matt black and brushed stainless steel is timeless and elegant, and makes the toilet paper holder the perfect bathroom decoration.
The DEKAZIA toilet paper holder made of stainless steel is a timeless and elegant addition to any bathroom. It is available in two colors: matt black and brushed stainless steel. With the option to attach the toilet paper holder either with sticky pads and liquid glue or with screws and dowels, it is 100% solid and secure.
The German start-up DEKAZIA passionately designed this toilet paper holder in Stuttgart. As a special extra, you will receive a 6-month adhesive guarantee free of charge. Changing the toilet paper roll is easy and hassle-free. Simply put a new roll on the holder and you can continue.
In addition to its practical use, the toilet paper holder also has a shelf on which cups, mobile phones, keys or wallets can be placed without stress. The minimalist design made of high-quality stainless steel is a perfect bathroom decoration and creates a stylish atmosphere.
Overall, the DEKAZIA stainless steel toilet paper holder is a practical and stylish solution for the bathroom that offers both high-quality functionality and a timeless design.